Want to Disney up your Christmas tree? These fun DIY Mickey Mouse ornaments are the perfect touch!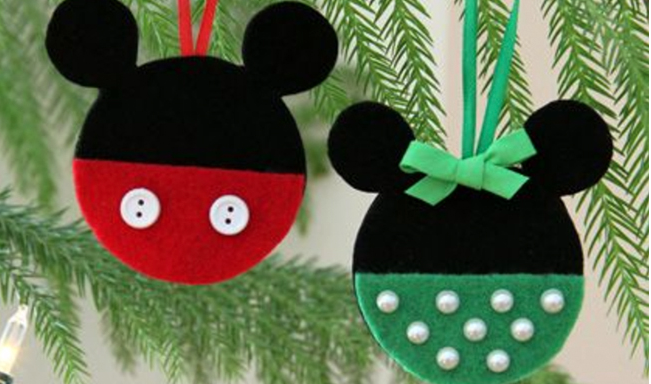 This Christmas we are taking the girls to Disneyland as their big gift. We've never been to Disney together as a family—in fact, the last time I was in Disneyland was right after I graduated from high school! I have to admit that I am getting super excited about our upcoming trip and find myself looking at Disney everything online.
I thought it would be really fun to start a Disney-themed tree in my house (I love decorating my Christmas trees!). So I started looking at some DIY Mickey ornaments on Pinterest. I found a few favorites which will all be easy to make and something the girls and I can do together.
Incidentally—if you are planning on visiting Disney, make sure you book through Get Away Today. My readers get an extra discount on any Southern California vacation packages by entering the code STUFFED10 at checkout.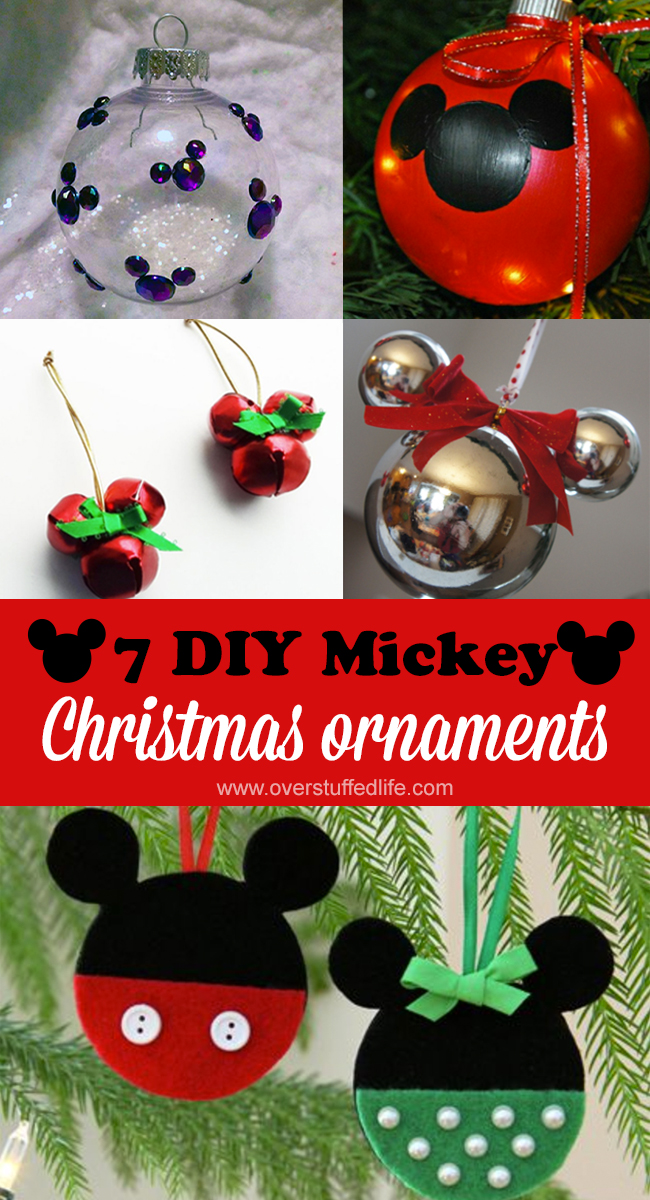 Make sure to check out our Ultimate Holiday Gift Guide—Find hundreds of gift ideas for EVERYONE on your list!
Here are my favorite DIY Mickey and Minnie Ornaments. Don't you think they'll all be fun to make?
---
Easy DIY Mickey Oranament | Will Cook For Smiles
These ornaments are hand painted red, green, or gold. Then you simply use a dauber to make the Mickey shape in black paint. The final product is really elegant.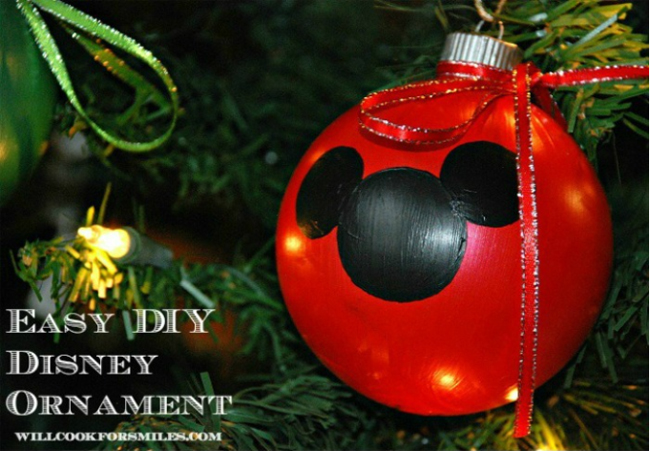 ---
DIY Mickey and Minnie Ornaments | Sweet Art
The blog post has plain black Mickey ornaments, Minnie ornaments with a bow added, and some adorable Mickey pants ornaments, too. Those buttons are just too cute!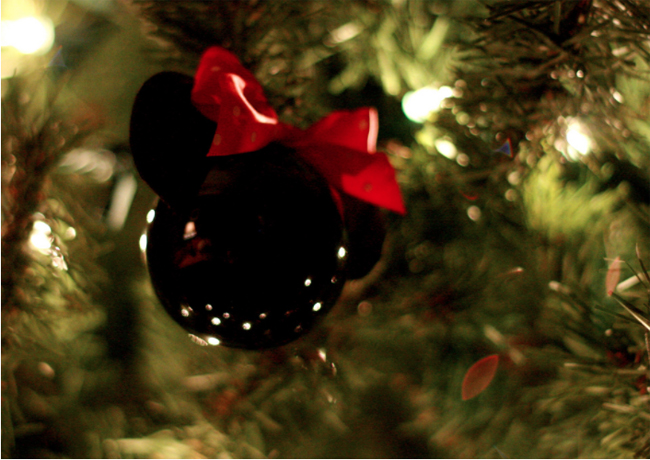 ---
Mickey and Minnie Felt Christmas Oranments | Disney Family
The felt ornaments here are super easy to make. All you need is felt, scissors, ribbon, and some hot glue and these adorable ornaments will soon be on your own Christmas tree,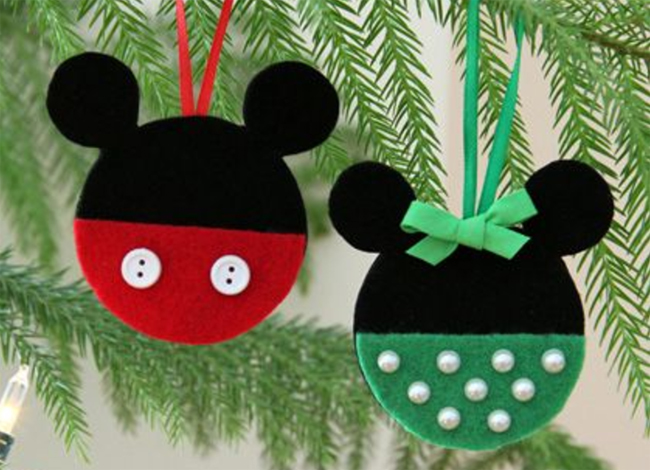 ---
Jingle Mickeys | The Goodlaff Girl
I love this twist on the Mickey ornament! What's Christmas without jingle bells—even better when the jingle bells are turned into cute little Mickeys (or Minnies)! Buy jingle bells in assorted sizes and colors in bulk from the Dollar Tree.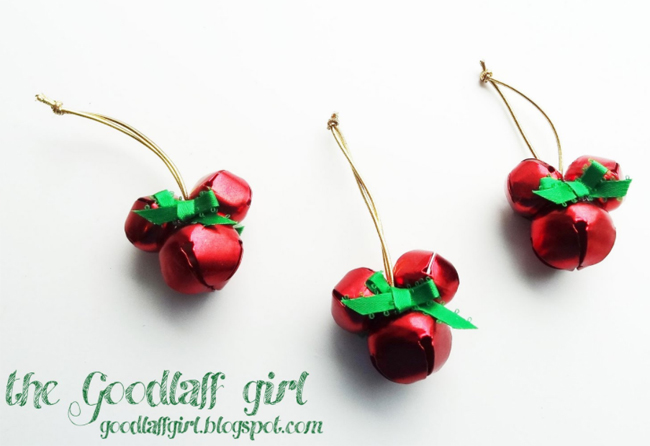 ---
Sparkling Mickey Ornaments | The Disney Fashionista
I loved this idea. Nothing is much easier to do than sticking some gems on clear ornaments, and the final product not only features Mickey but pays homage to Disney princesses, too. You can get cheap clear ornaments at the Dollar Tree.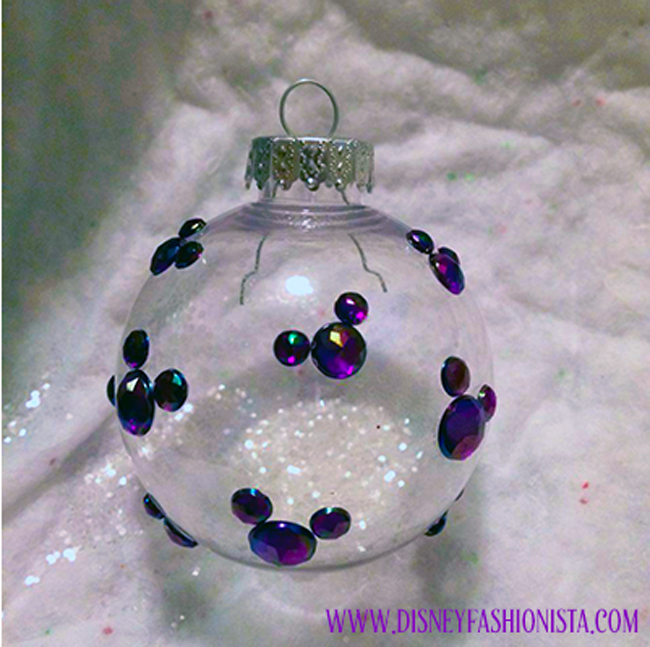 ---
Cinnamon Mickey Ornaments | Mom Spotted
I remember making this type of cinnamon ornaments as a kid. Not only do they look pretty on the tree, but they smell just like Christmas. You can make them any shape you want, but these cute Mickey ones are perfect.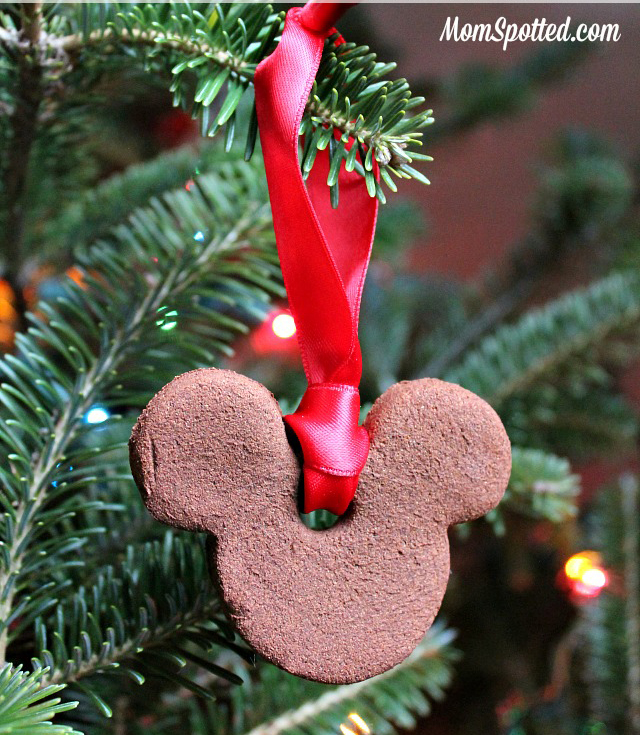 ---
Mickey Christmas Balls | Dolled Up Design
These DIY Mickey Christmas balls look super fancy but they are made with Dollar Store ornaments. I am in love with their simple elegance and would totally decorate an entire tree with these Mickeys.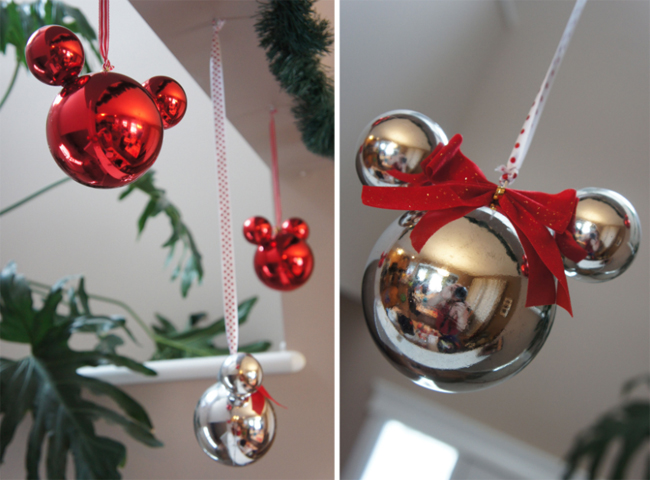 ---
Speaking of Disney and Christmas—find out why you should definitely visit Disneyland or Disney World at Christmas time! And don't forget to book your own Disney vacation through Get Away Today!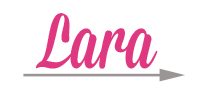 This post may contain affiliate links, for more information, please see my disclosure.