21 Day Declutter Challenge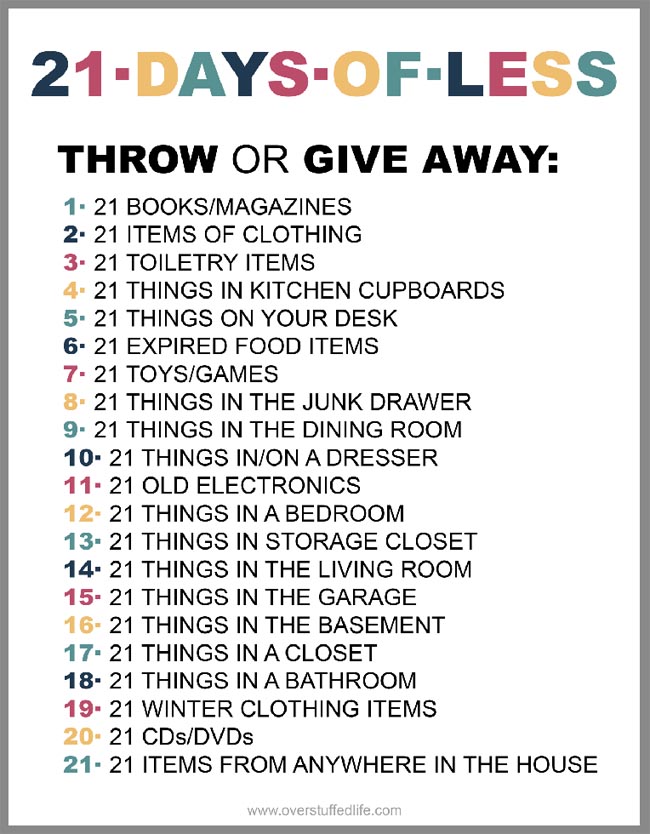 Looking for a way to quickly get rid of the things that are cluttering up your home? Try this easy 21 day declutter challenge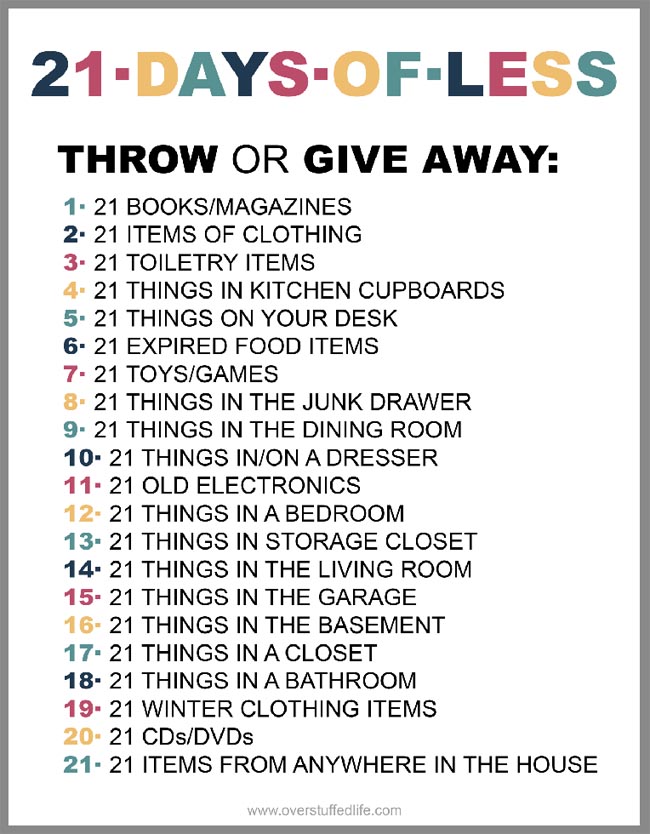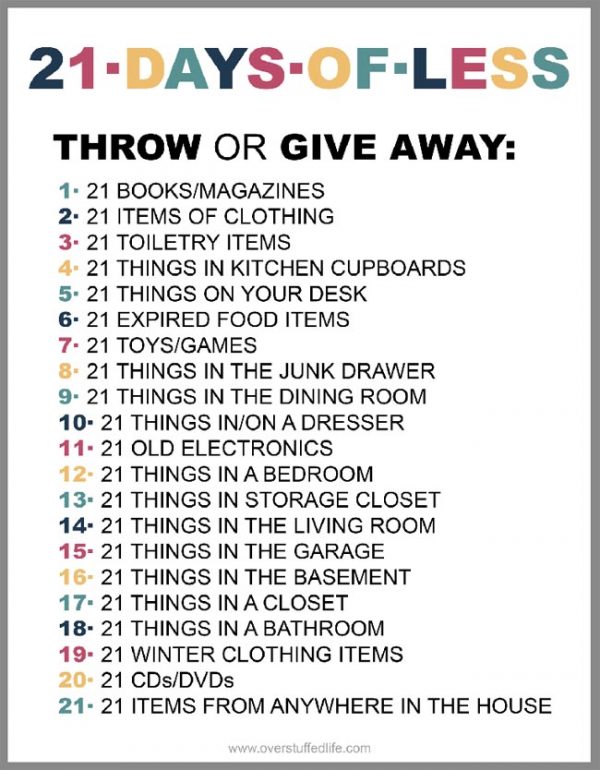 It is always amazing to me how much clutter a home can accumulate in a short time. If you are not super serious about stopping the clutter at the door, it will slowly gather until one day you realize you are back where you started.
If you don't have the time or energy to do a big decluttering project like this 30 Day Decluttering Series, try this quick one instead.
21 Days of Less
The idea behind this is inspired by the Fly Lady and her 27 Fling Boogie. You turn on the fun music, run through your house with a bag, and get rid of 27 items.
We are doing 21 items for 21 days in honor of 2021 (and hoping it will be better than 2020!). And while I think that running through the house gathering random things to get rid of is fun, my decluttering philosophy is more focused.
When you can focus your energy into one area or one type of clutter, you will feel a sense of greater accomplishment. I've made a list to keep you on track, which can be downloaded by entering your email into the form below:
If you can't come up with 21 things to donate or throw away in a particular category, that's ok. You can add the extra with random things or just stop where you feel good. The idea is simply to start the process of decluttering in a way that is not overwhelming.
21 Books
21 Items of clothing
21 Toiletry items
21 Things in kitchen cupboards
21 Things on your desk
21 Expired food items
21 Toys/games
21 Things in a junk drawer
21 Things in the dining room
21 Things on/in a dresser
21 Old electronics
21 Things in a bedroom
21 Things in a storage closet
21 Things in the living room
21 Things in the garage
21 Things in the basement
21 Things in a closet
21 Things in a bathroom
21 Winter clothing items
21 CDs/DVDs
21 Items from anywhere in the house
Have fun and enjoy having less clutter!
Are you ready to declutter your life?
Join the 31 day challenge to get rid of clutter and make room for peace.