In honor of the 13th anniversary of September 11, 2001, I thought I would share some of the photos I took when my husband and I visited the memorial in New York City.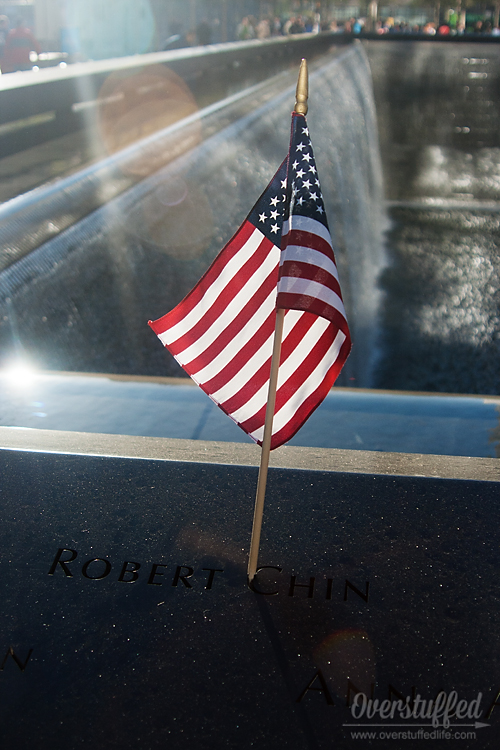 The museum didn't open until the end of May, so we missed that, but the memorial itself was absolutely stunning. It had a presence and a reverence about it that was undeniable, and we spent a lot of time reflecting, reading names, and remembering.
I thought it was neat how they put white roses on the names of people who would have been celebrating a birthday that day. Sometimes other types of flowers (or flags) were in names, obviously placed there by loved ones.
The thing that broke me up the most was seeing the words "…and her unborn child" next to a name. There were more of those than I like to think about.
The security to enter the memorial was more intense than even getting on a flight these days is. Which is fitting, since what is being memorialized is the entire reason flight security is so tight.
I am really glad we saw it. And today, I am remembering again.
I wrote about my memories of September 11, 2001 a few years ago. You can read them here: Remembering 9/11.
This post may contain affiliate links, for more information, please see my disclosure.