Easy St. Patrick's Day Rainbow Cupcakes
A fun treat for St. Patrick's Day class parties or something to make with your kids to celebrate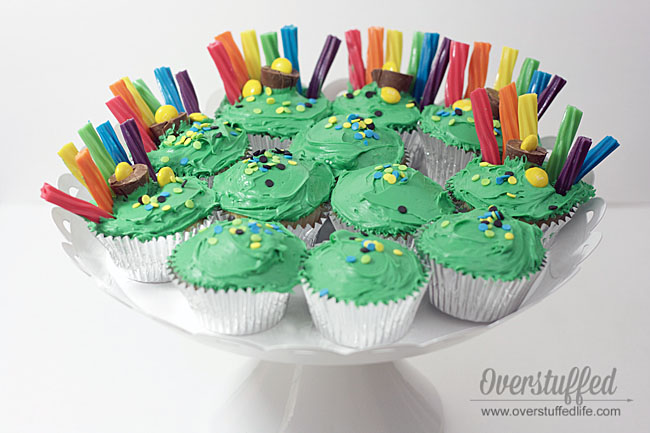 I wanted to make some rainbow cupcakes with a pot of gold for St. Patrick's Day, but I procrastinated. I had wanted to use these AirHead Extremes rainbow candies for the rainbows, but I couldn't find them anywhere in my small town and I had no time to order them online.
So, as most procrastinators do, I improvised.
Instead, I was able to find some of these rainbow colored Twizzlers, and figured I'd be able to make them work somehow. And honestly, I really do love the final product.
Pot of Gold at the End of the Rainbow Cupcakes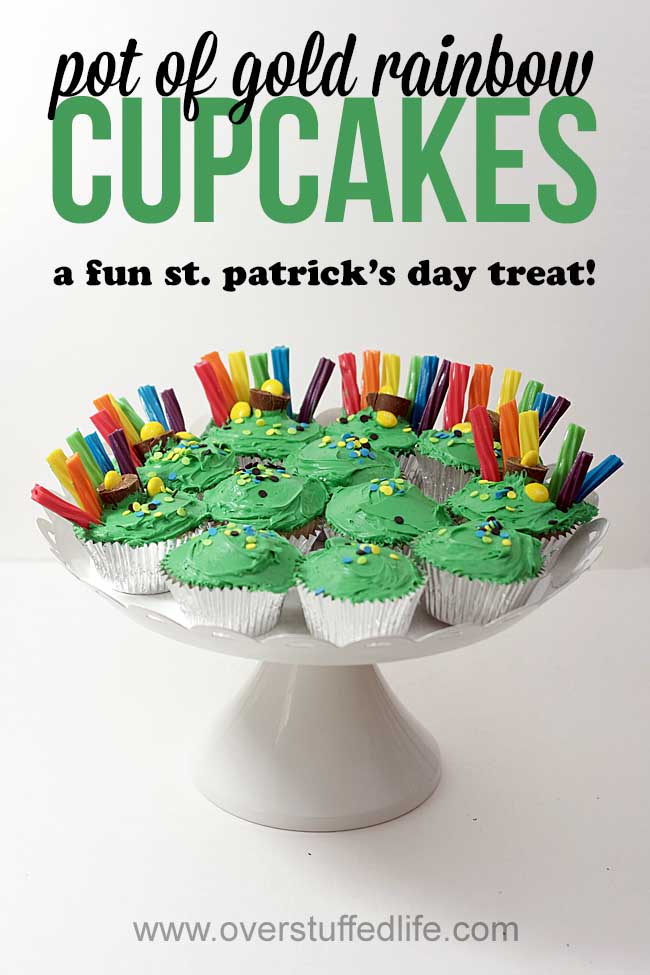 Materials needed: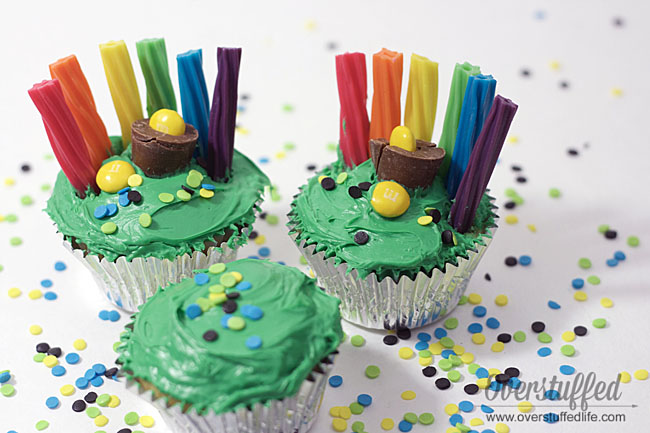 Directions:
1. Bake the cupcakes according to directions, let cool.
2. Frost with green frosting.
3. Cut the rainbow licorice into thirds, making sure to have one of each color of the rainbow.
4. Stick the licorice straight down into the frosted cupcake. You'll want to have it go all the way to the bottom of the cup so that it stands up well.
5. Stick one yellow M&M into each unwrapped Rolo.
6. Place the Rolo onto the cupcake next to your licorice rainbow.
7. Put another yellow M&M or two next to the Rolo on top of the cupcake.
8. Use the funfetti sprinkles that came with the frosting to finish off the look. You could also use green sanding sugar or these gold sprinkles.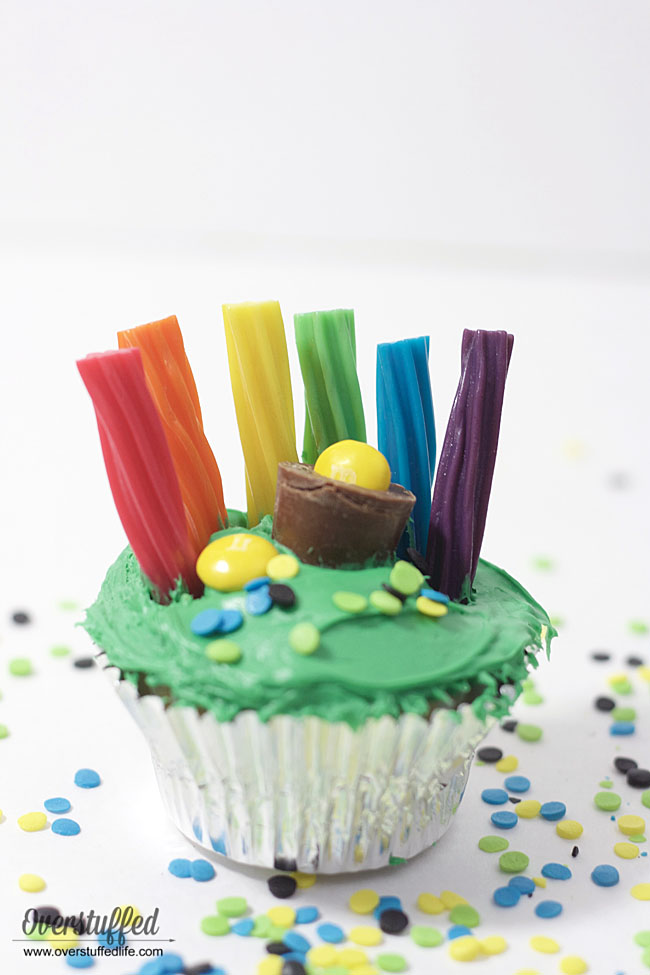 These cupcakes were super quick and easy to decorate and turned out incredibly cute for the small amount of time put into them.
Looking for more fun St. Patrick's Day projects?
This post may contain affiliate links, for more information, please see my disclosure.