St. Patrick's Day Watercolor Printable
I fully admit that we don't really do St. Patrick's Day at our house. It's really just a day to wear green and maybe pinch a few people, and otherwise I don't think much of it.
Don't believe me? Well, there was that one time my husband and I drove to Chicago over St. Patrick's Day weekend and couldn't figure out why on earth there was so much traffic.
It took us a while to figure it out, and even then we couldn't wrap our heads around the sheer number of people that had flocked to Chitown to celebrate what to us is pretty much a non-holiday—or the amount of businesses selling green beer.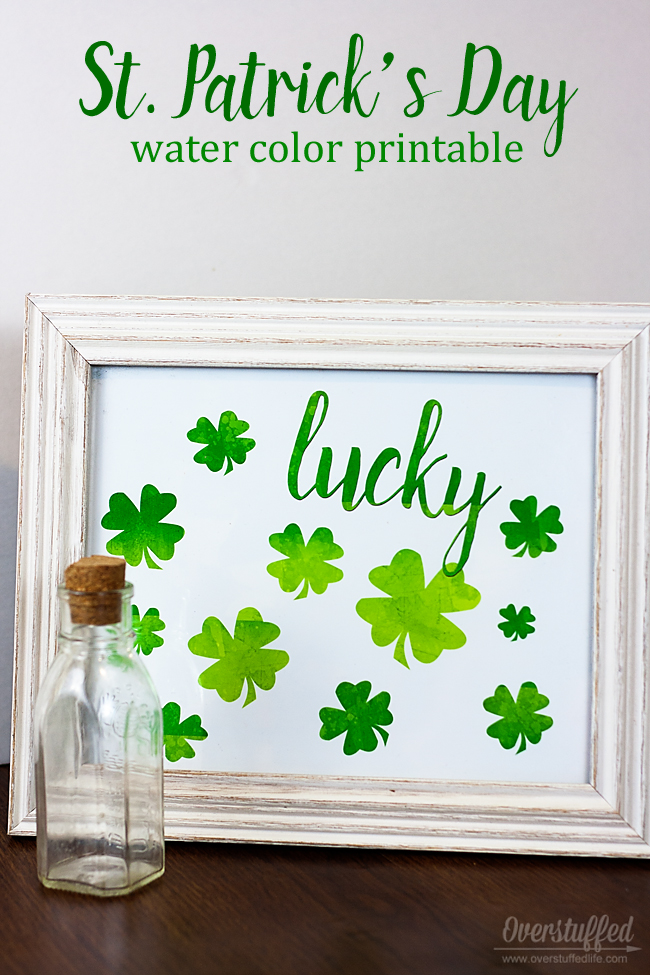 But, we're not Irish or Catholic, so please don't be offended at my lack of reverence for the holiday. In order to beg the forgiveness of all of the St. Paddy's Day lovers, I decided to make a printable. And because I was feeling a little gloomy today and needed something to brighten my day a little.
I realize that putting out a little St. Patrick's decor could mean a slippery slope. But don't worry! There will not be any leprechaun traps or leprechauns leaving gold or any other leprechaunery at our house this March.
Just a few watercolor shamrocks.
To download:
If you are on a laptop or a desktop computer, please enter your email address in the form at the end of this post.
The printable will be magically sent to your email, and you'll be able to download it with the click of a button.
The printable measures 8×10. I printed mine out on photo paper and stuck it in a frame. Printables are the easiest holiday decor ever.
Happy St. Patrick's Day!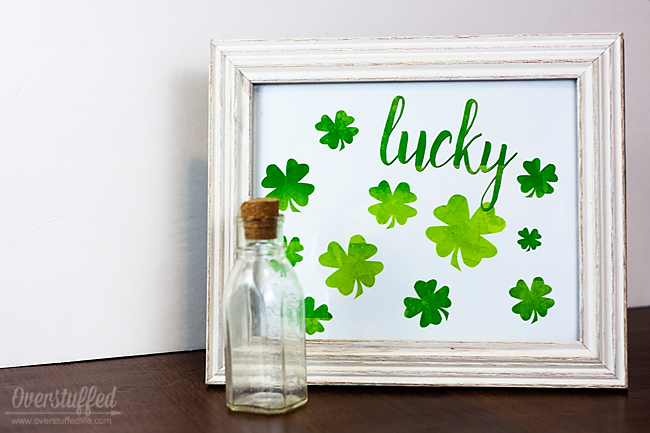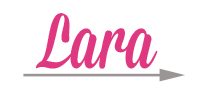 This post may contain affiliate links, for more information, please see my disclosure.
Download the Printable
Enter your email address to get the Lucky Watercolor Printable delivered straight to your email inbox.