Free Printable Cat Valentine's Day Cards
These adorable cat valentine cards are perfect for classroom Valentine's Day exchanges! Download this free printable and print them right from home.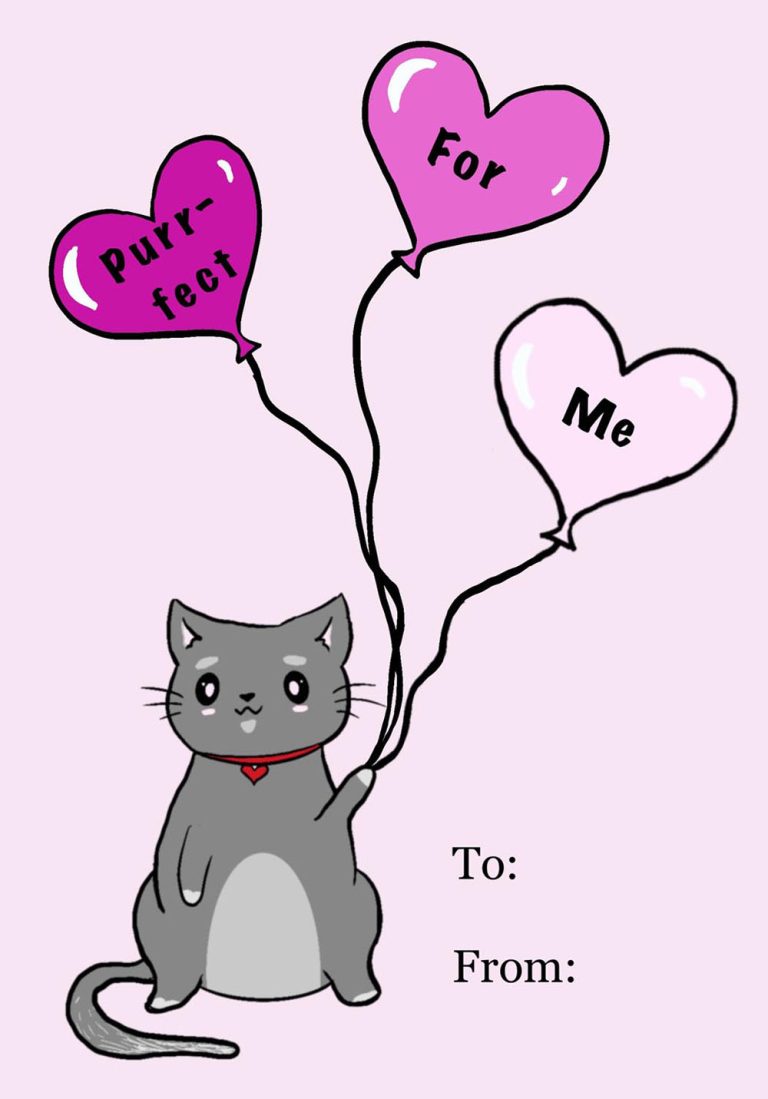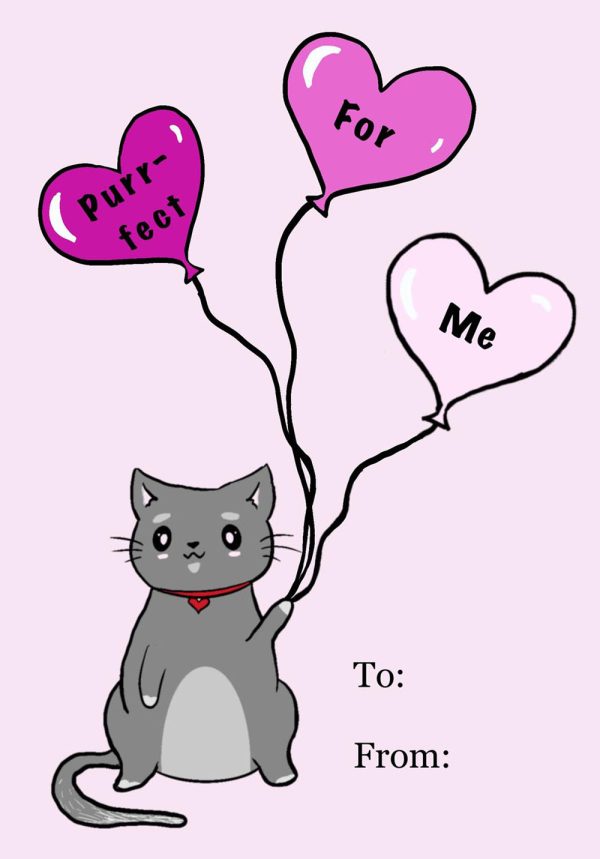 This post contains affiliate links
My oldest daughter is getting to be really good at designing things in Procreate, so I asked her to make a few cute designs for Valentine's Day cards. She was super excited to come up with something fun, and she decided to start with some cool cat valentines.
These printable kitty valentines can be used for school Valentine's Day card exchanges. They can be used to give to co-workers or to friends at church. You can pair them with a Valentine's Day treat and give them out to your neighbors. The possibilities are endless! I personally use almost all my printable valentine cards to give to my kids in their Valentine's mailboxes. No matter how you use them, free printables are a great way to have something cute to hand out last minute on February 14! This is perfect for moms who have very little time to worry about making valentine crafts and cards!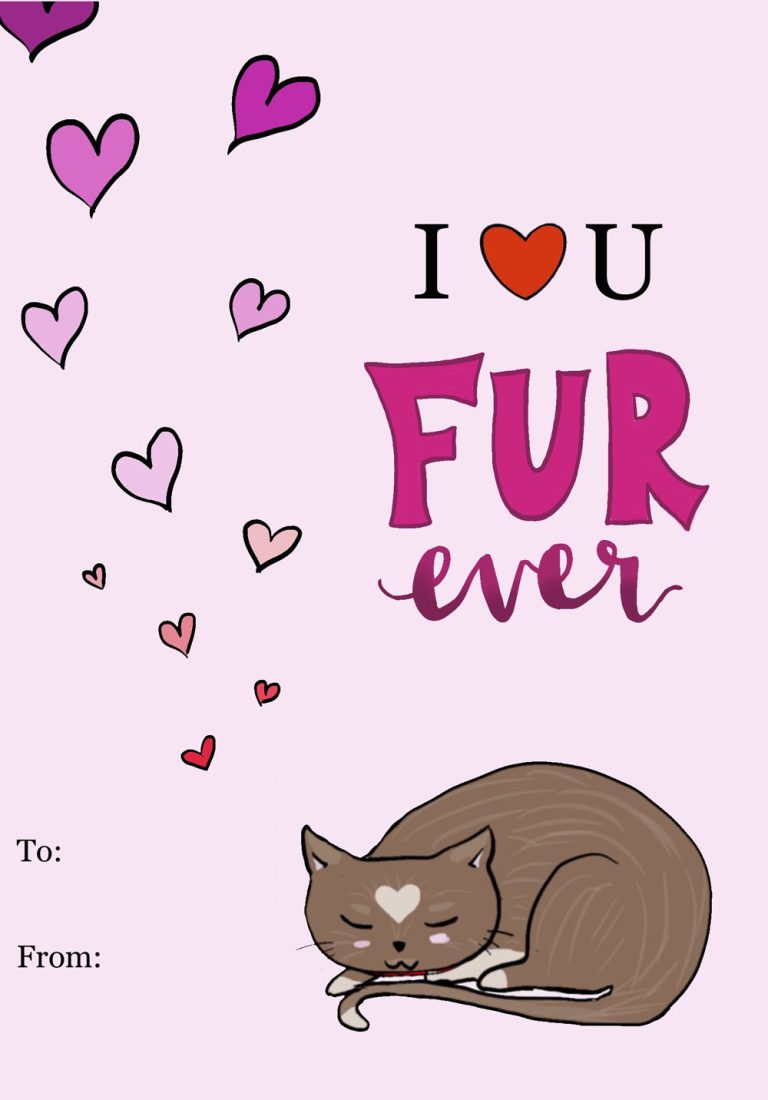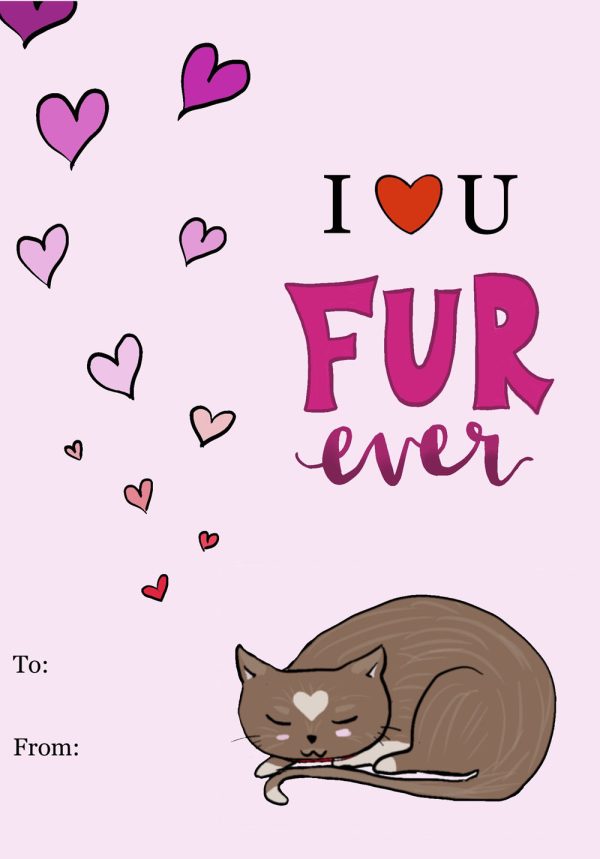 There are 3 different printable Valentine's Day cards with cute cat designs included in the digital download. They all have cute messages using funny puns about cats on them, and each one features a cute valentine cat.
I love you FUR-ever
You're PURR-ty awesome
PURR-fect for me
Download the printable pdf file by entering your email address into the form at the very end of this post. The printable file will be sent to your inbox immediately—just click on the instant download and it should open right up on your computer.
You can use your home printer to print out the valentine's cards onto white card stock. Make sure your printer settings are on full color and high resolution printing for best results. If you don't want to use up your ink by printing them at home, you can also send the file to a printing shop or office supply store. They always do great work and you don't have to worry about running out of color ink. These will print three valentines to a page.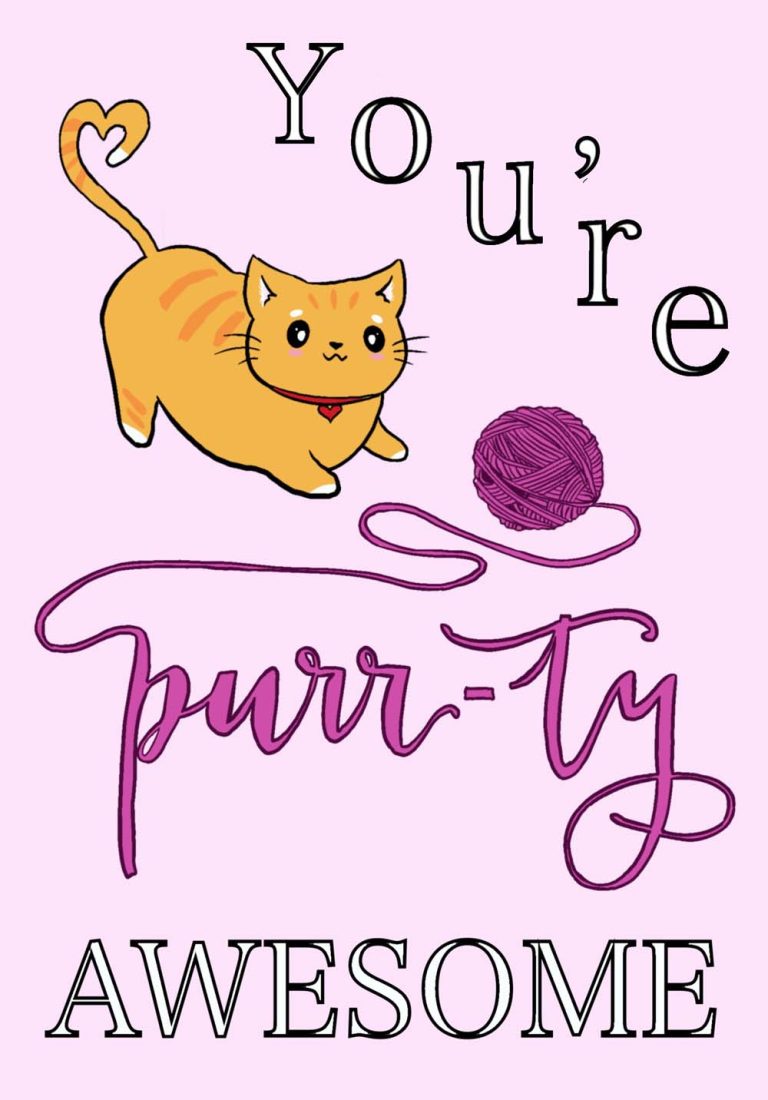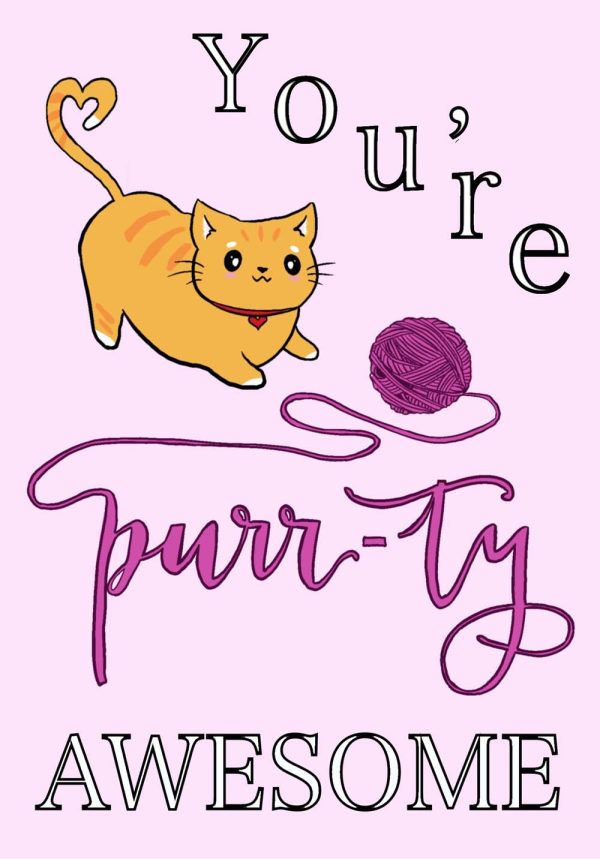 Next, you'll need to cut out each individual card. I like to use this paper cutter for quick and straight cutting. Of course, scissors work just fine, too!
Once you have cut out the printable valentines, there are so many fun ways you can use them! You can write a personal message on the back of the card, or simply use that space to write the recipient's name. Another fun way to use these printable cards is to punch a hole in them and have them serve as gift tags for bags of candy or other gifts.
No matter how you use these cute valentines, they are the perfect card for the cat lover in your life!
Happy Valentines Day!
Looking for more printable valentines?