Family Halloween Costumes: The Grammar Avengers!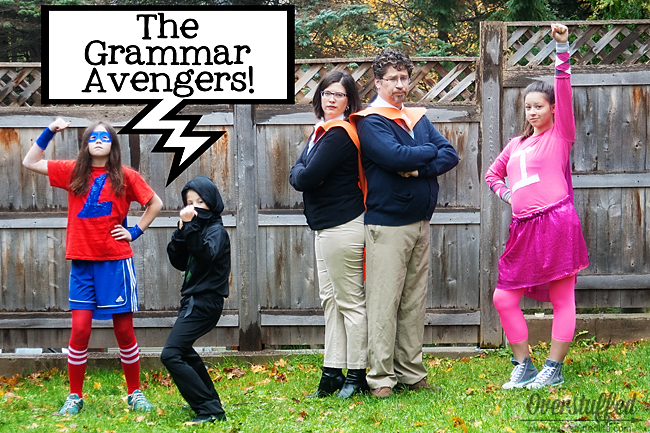 I love doing theme costumes! The girls have done a few themes in the past couple years: Harry Potter and Alice in Wonderland, but it's been a pretty long time since my husband and I participated, too. It was SIX years ago that we did our Wizard of Oz family theme!
The girls are totally into the sketch comedy show Studio C. They eagerly await new episodes, and they watch old episodes so many times they have them completely memorized.
One of my middle daughter's favorite characters is Captain Literally, so we decided to go as The Grammar Avengers this year.
The star of the show is Captain Literally, who brings balance to the universe every time the word "literally" is misused.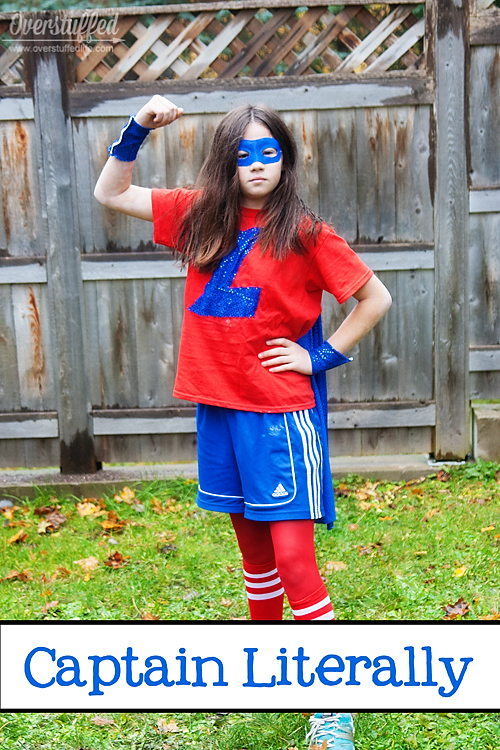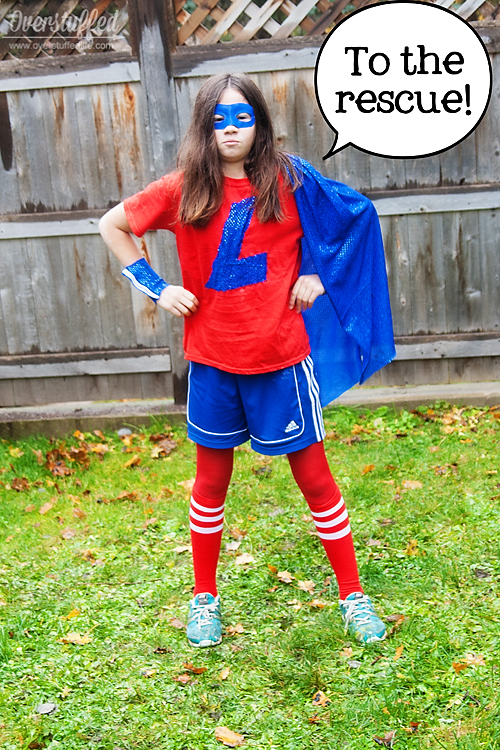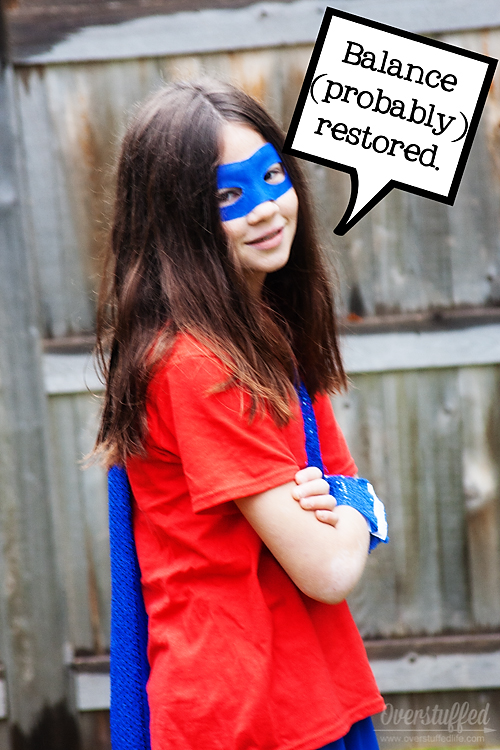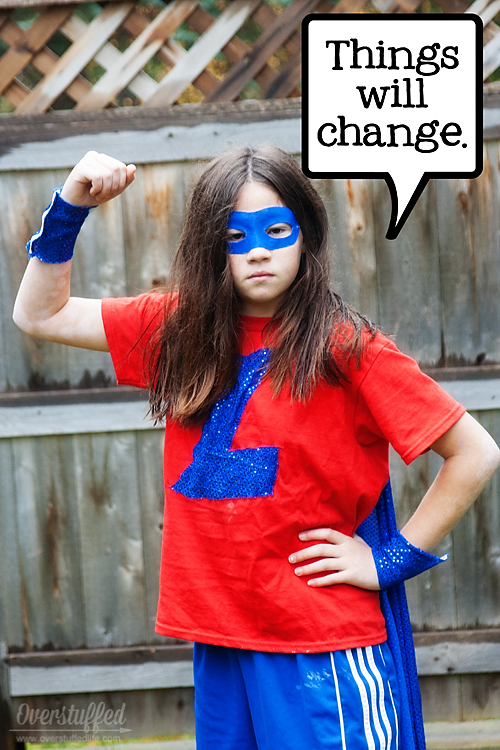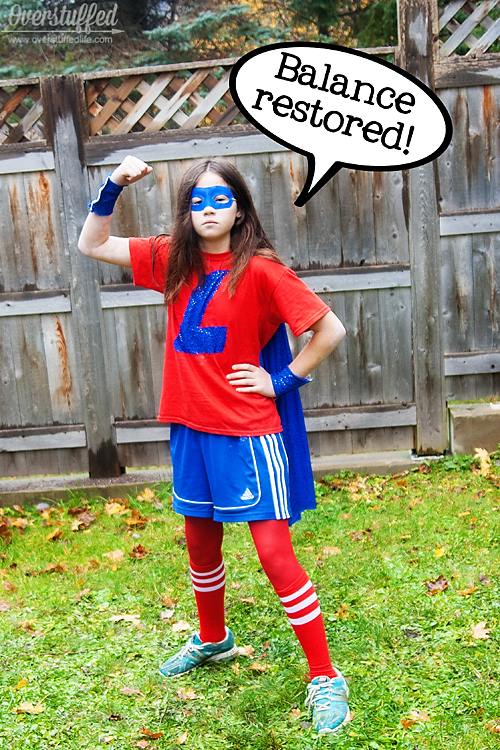 And then there is Captain Irony, who educates the masses on the proper use of the word "ironic."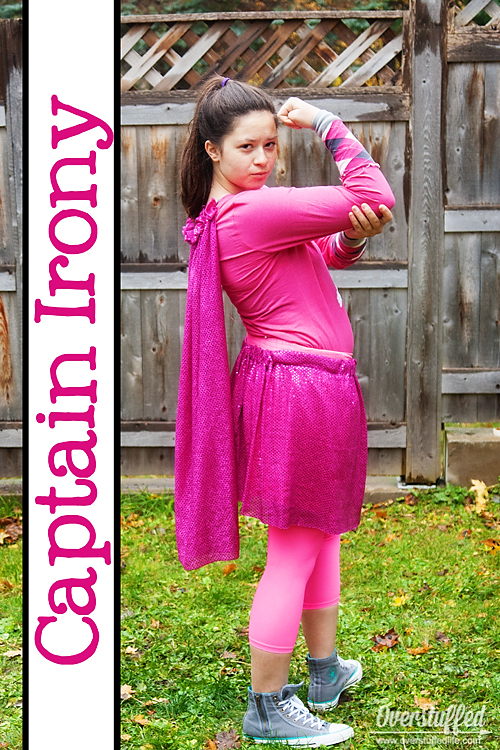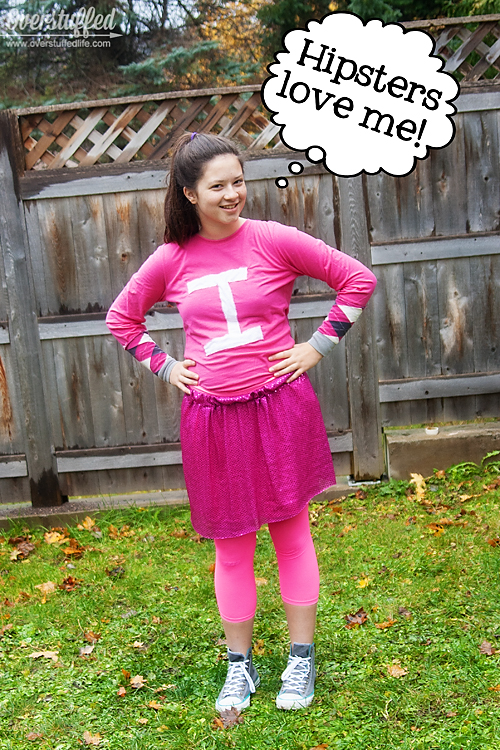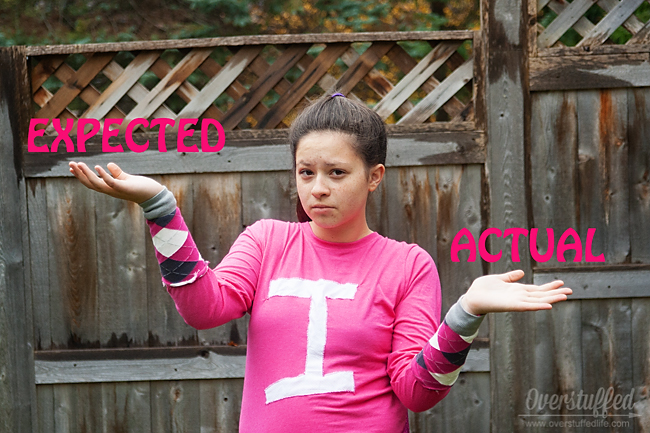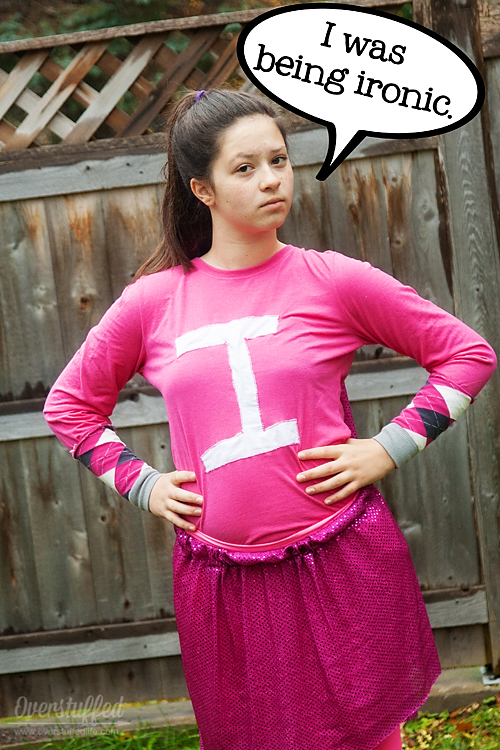 And we can't forget the Nuclear Ninja. Don't dare mispronounce the word "nuclear," or you'll get a good punch in the stomach!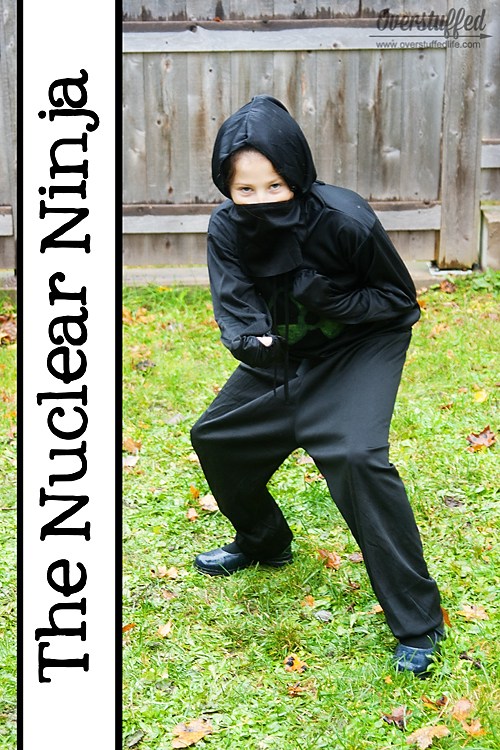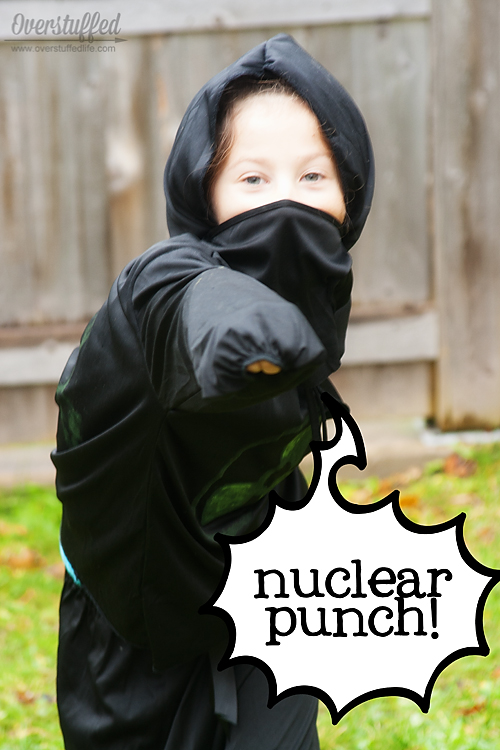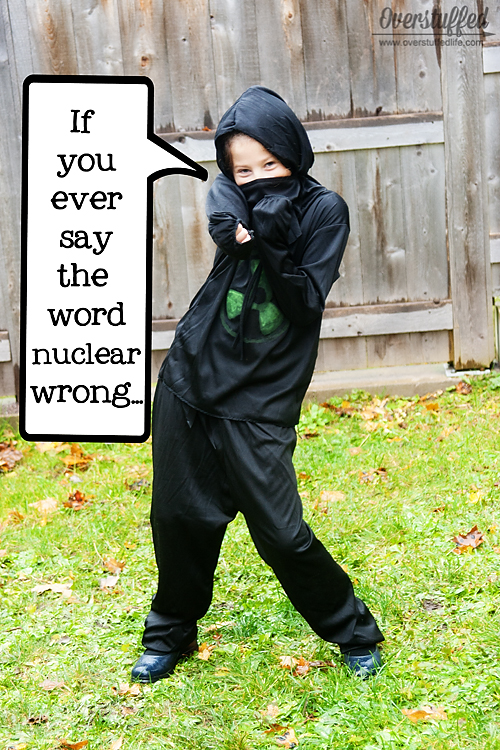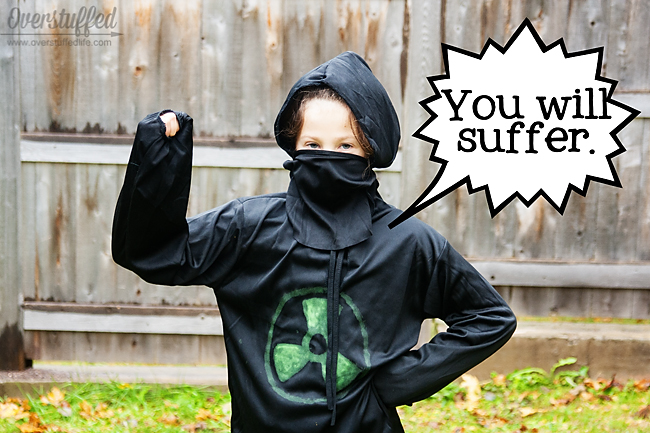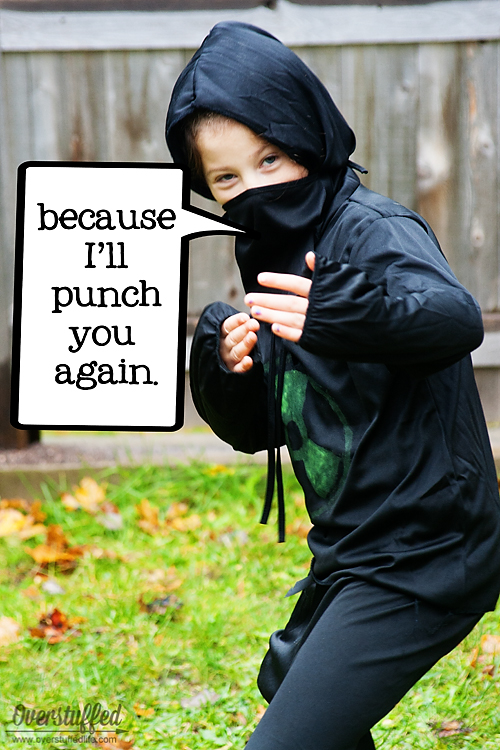 Finally, meet the Good and Well Twins, here to teach you that "good" and "well" are not interchangeable!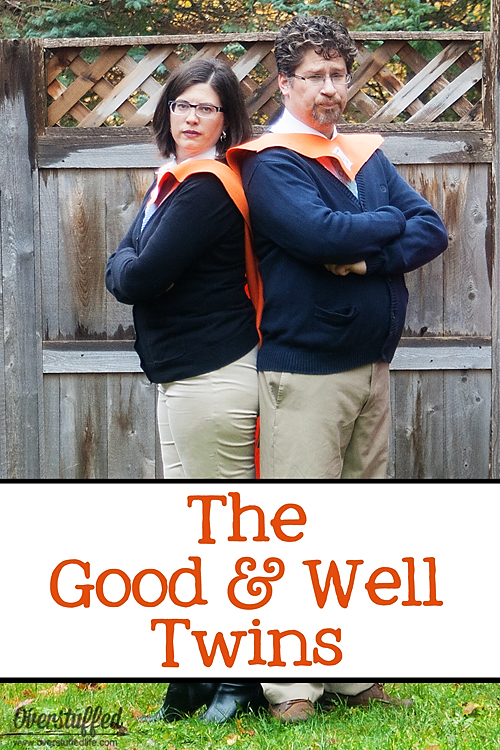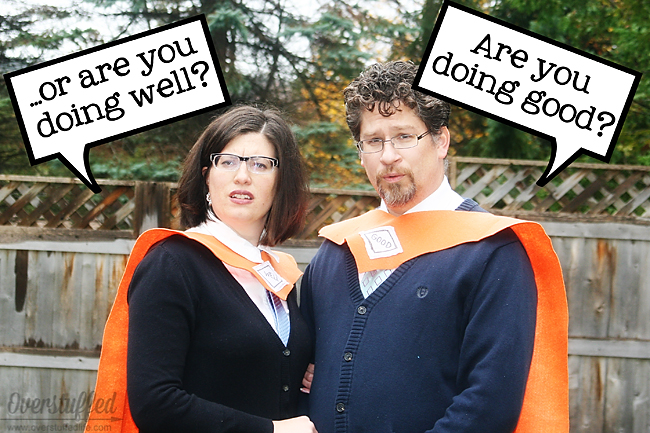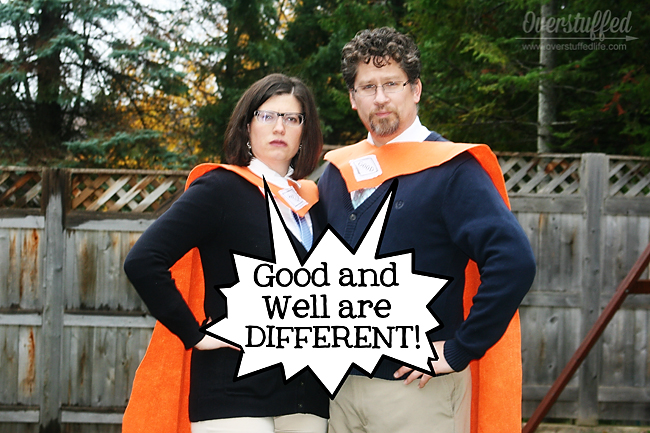 We hope you have a happy (and grammatically correct) Halloween! But if you DO happen to have an egregious grammatical error…we'll be there!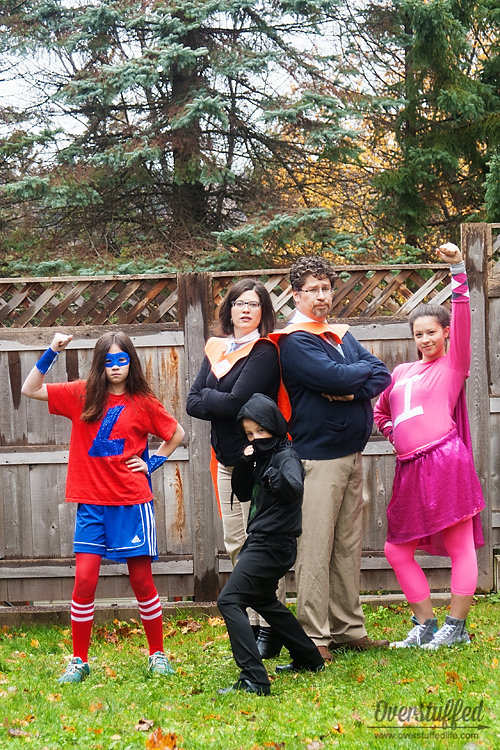 Here are the two sketches that feature all of our characters—there are many more featuring Captain Literally if you want to look them up.
This post may contain affiliate links, for more information, please see my disclosure.