Movers, Dreamers, and Risk-Takers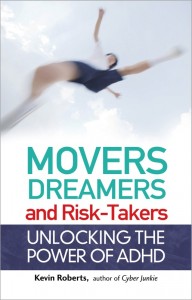 I'm a wee bit late posting this book review. I have lots of reasons. I was out of town all weekend for the sitzprobe, piano tech, dress rehearsal, and opening night of the opera I am currently in. Oh, do you want to see a picture?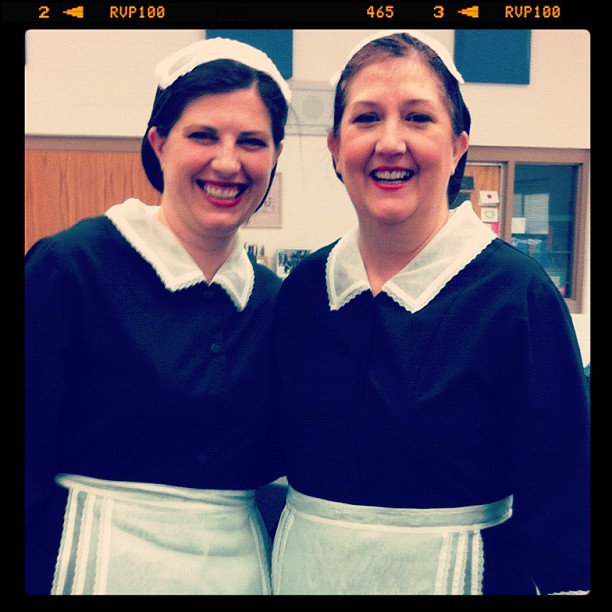 Cosi Fan Tutte by Mozart. It's awesome, and if you're local you really should come and see it. And if it's not already evident to you, I'm a maid. And I am brilliant. Especially since the chorus only has to sing about 12 minutes of the entire 3 hours.
Anyway, we had to stay in a motel all weekend and I hardly slept a wink. Then I had hoped to sleep today as much as I could, but that was thwarted because I had to go to physical therapy on my foot in the morning and then teach a few lessons.
And-oh! It's The Maestro's birthday today. So, that meant I actually had to cook him dinner and bake him a cake. And of course he chose his favorite meal in the world: his mother's famous chicken noodle soup (he really should have been born in the fall). I have never actually made this particular soup before, so it took a while. And I had to shop for the ingredients and stuff.
So, anyway. That's why this review is a bit late. So, it's a super good thing that this book is all about ADHD, because, let's be perfectly honest, the real reason this review is late is because of my ADD (I am not lucky enough to have the H).
Had I not been frantically trying to read the book backstage this weekend, and actually planned ahead and finished the book in advance, this review might have been on time. Had I actually asked my husband what he wanted for his birthday dinner before this morning, I might have been a bit more prepared for that and still gotten this review up on time. Had I actually tried to go to bed on time instead of surfing the web until 2 am, even though I always have a doozy of a time sleeping in beds that are not my own, this review would have been up on time.
Or so all the non-ADD people in the world would tell me. But they'd be wrong. Because I would have found fifteen other reasons to procrastinate, and then fifteen more after that. I am the queen of procrastinating.
"Procrastination, although often an annoying and self-sabotaging behavior, can serve to increase cerebral arousal. ADHDers often talk about needing intensity in order to get motivated to work. While it may always seem like an unproductive behavior, leaving things until the last minute creates a crisis, which then creates the levels of neurotransmitters and cerebral arousal needed to stimulate the brain enough to focus on the task. This is why many ADHDers function well in jobs that require crisis and intensity." ~Kevin Roberts
The fact is, I have ADD. I hate that it has the word "disorder" in its name, and this book has reaffirmed for me that it is simply a different way of processing the world, not a disorder. There is nothing wrong with me, but I know I can be frustrating to, say, my very not-ADD husband and mother. I have managed to develop a ton of coping skills throughout my life, and have been pretty successful in school, but let's not forget that I studied music. And I totally winged my way through high school by the seat of my pants, which is just a fancy way of saying I did not learn normal study skills.
This book is a great read for anyone who either has ADHD or has an ADHDer in their life. I love the thorough look Kevin Roberts (an ADHDer himself) gives on the topic. I had my pen out and underlined so many words of wisdom. I especially liked the chapter on tools for helping those with ADHD. Too often, well-meaning parents and teachers will simply try to force the ADHDer to conform to planning and organization, and it backfires. Kevin Roberts gives many ideas for helping an ADHDer in ways that make sense to the ADD way of thinking.
Really, it's just about learning to understand the many different learning and thinking styles we have, ADHD being just one of them. To stop trying to make every person fit into the same box and accept that we all have different ways of processing the world.
Do you have an ADHDer in your life? Are you one yourself? Read this book. I have one copy to give away, comment on this post and I will put you in the running.