Soccer Bag Checklist for Teens
What every teen soccer player should pack in their soccer bag—be totally prepared for game day, whether or not mom can be there!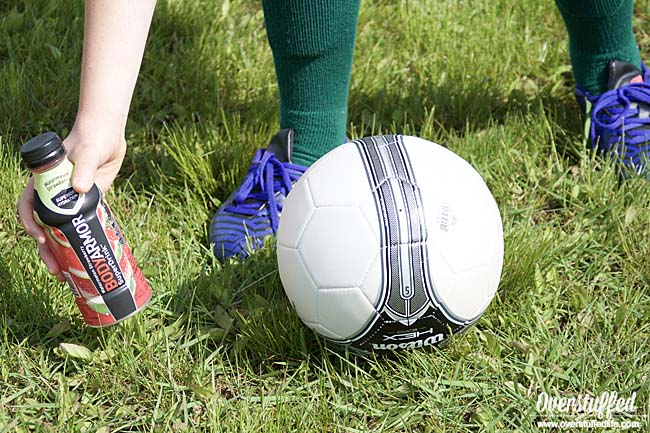 This is a sponsored conversation written by me on behalf of BODYARMOR and Mom it Forward. The opinions and text are all mine. #Switch2BODYARMOR #Bringit
My middle daughter isn't a little girl running around on the soccer field anymore. She is a teenager who is super serious about playing soccer and maybe even a little obsessed with it. In the last 10 months she has played on 3 different teams and is becoming incredibly self-sufficient when it comes to her soccer bag and whatever's inside it.
It's really important for me to know that she has what she needs in that bag, though! I can't always be to all of her games—the high school team she played for this spring had away games that were several hours away, and I even have to miss home games here and there.
I want to be sure that when she grabs her soccer bag that she is totally prepared for any eventuality at the field.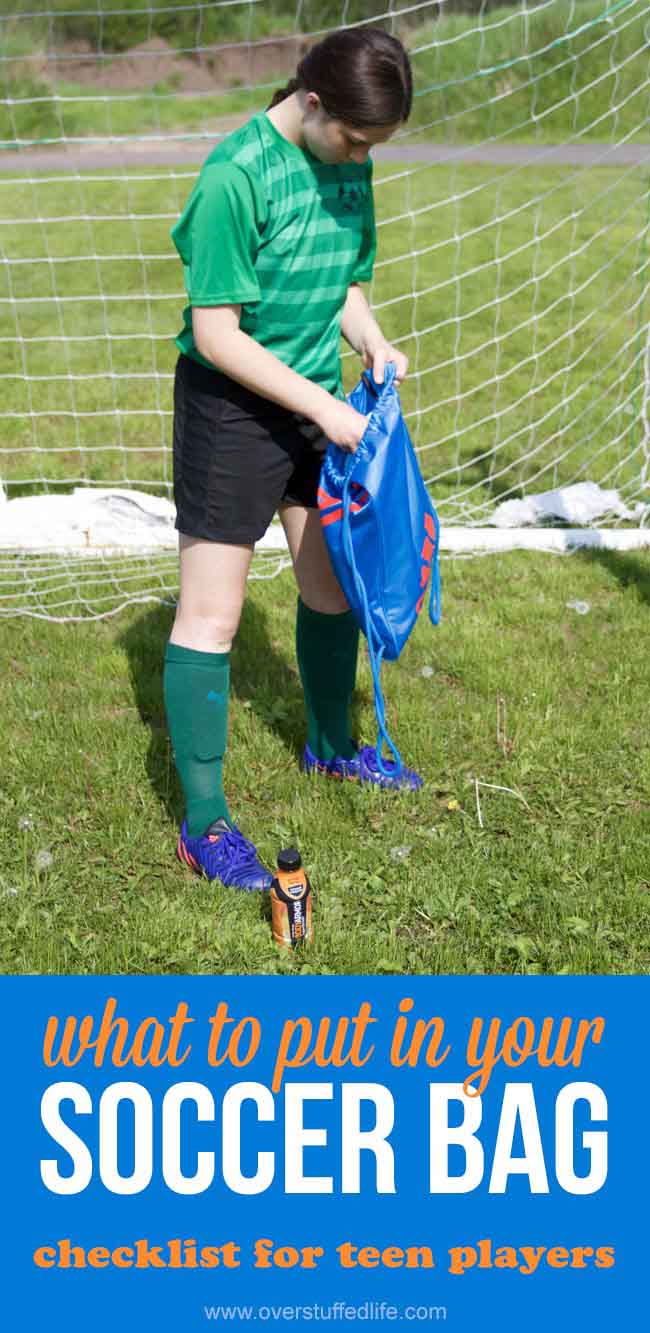 My daughter and I have created a list of the things that are in her bag—some of them are things she feels are very important as a soccer player, and some of them are things I feel are very important as a soccer player's mom.
We have also included affiliate links to our favorite soccer essentials.
Related: What to Put in Your Volleyball Bag
Soccer Bag Checklist for Teens
Essential gear
This includes all the obvious things like shin guards, goalie gear, cleats, socks, etc.
Soccer Ball
Teens will need a Size 5 soccer ball. Depending on the league, your teen may need to bring a ball to both games and practices.
Mouth guards
When my daughter still had her braces on, the orthodontist provided a mouth guard for her. Now that she is done with braces, she doesn't wear one.
Hair ties and headbands
For female soccer players, these are important to keep hair out of the way—and the hair ties often break, so pack extra!
Hairbrush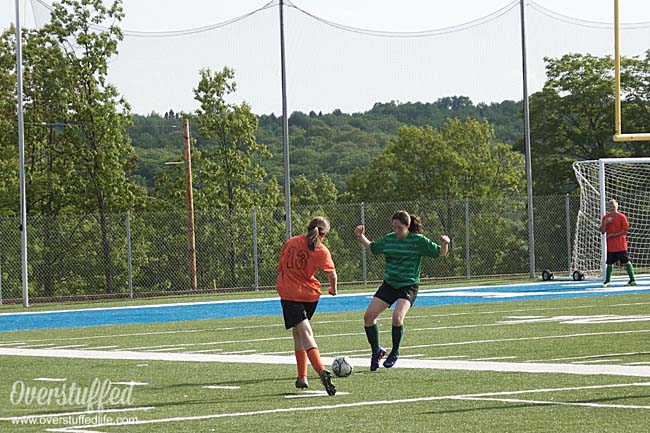 Small first aid kit
This should include bandaids, antibiotic ointment, disinfectant wipes, ibuprofen/Tylenol, an instant cold pack, and a few large bandages for bigger scrapes.
Sunscreen/lip balm
Bug spray
Plastic bag
This is nice to have for wet uniforms and stinky socks. You never know when you'll be playing in the rain and you don't want to get everything else in your bag wet and stinky. A plastic grocery bag works great, no need to buy anything special.
Try these ways to get rid of stinky feet to help with the smelly shoe problem!
Warm-up pants
Long-sleeved sports shirts and sports leggings
We live in Michigan. Soccer season can be really chilly up here and it's important for players to stay warm during cold weather games.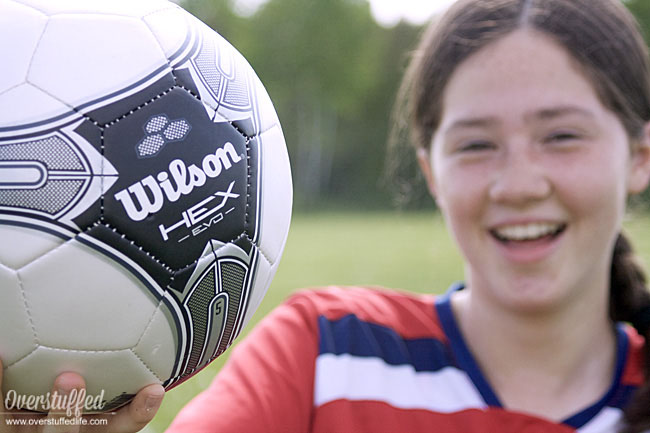 Beanie or winter headband
Again, this is important if you live where it can still be cold during soccer season.
Soccer sandals
Sports slides or other slip on shoes are great to have for after the game when you can't wait to take your cleats off.
Phone
This is especially important when parents can't attend the games—and make sure it's fully charged!
Snacks
Healthy, high protein snacks and fruit are best.
Water bottle
Sports brace
A year after this was originally posted, my daughter tore her ACL while playing soccer. After surgery, physical therapy, and another year, she was back on the soccer field. However, she MUST wear her fancy medical sports brace while playing.
Over the counter sports braces may be necessary depending on your child's injury. Always see a doctor before playing again after any type of knee or ankle injury.
Sports drink
In the past, I have not been a fan of the popular sugary sports drinks—I feel they defeat their purpose with all of the sugar and added dyes.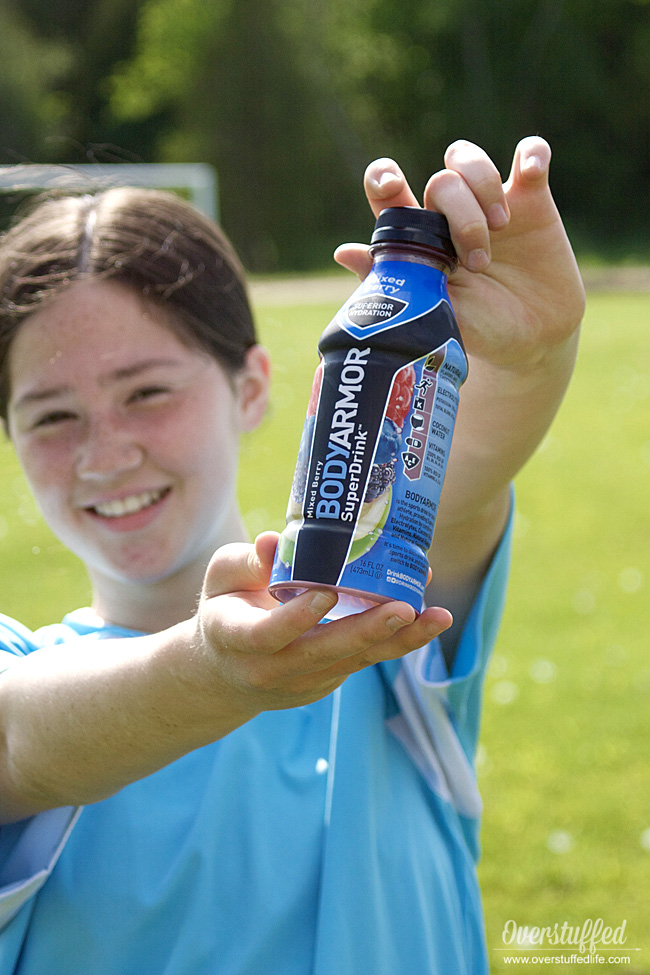 I recently discovered BODYARMOR sports drinks and I am really excited about them because they provide superior hydration with coconut water, electrolytes, and vitamins. They are high in potassium and low in sodium which is important for these kids out there giving their all on the soccer field!
There are no added dyes or artificial sweeteners and it is a healthier alternative to other sports drinks. I feel great about sending my daughter to the field with BODYARMOR sports drinks in her bag.
She is excited about them because they come in several different flavors: fruit punch, strawberry-banana, tropical punch, orange-mango, mixed berry, blackout berry, grape, strawberry, and lemonade. I have to admit, they are pretty fun flavors.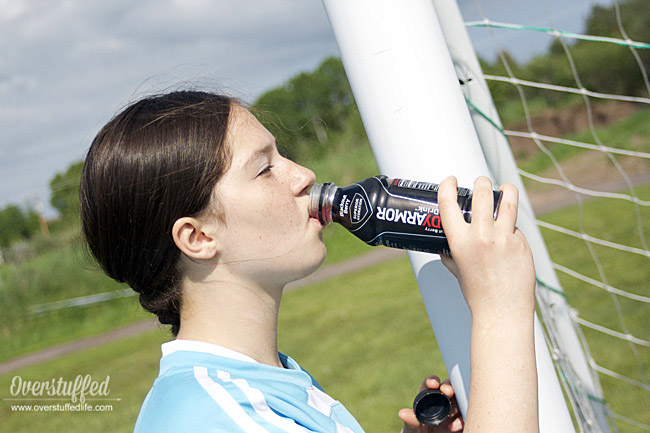 If you're in Michigan, like I am, you can purchase BODYARMOR at Kroger or Meijer stores. Check the website to find out how to purchase them in your area.
Find out more about BODYARMOR sports drinks here: BODYARMOR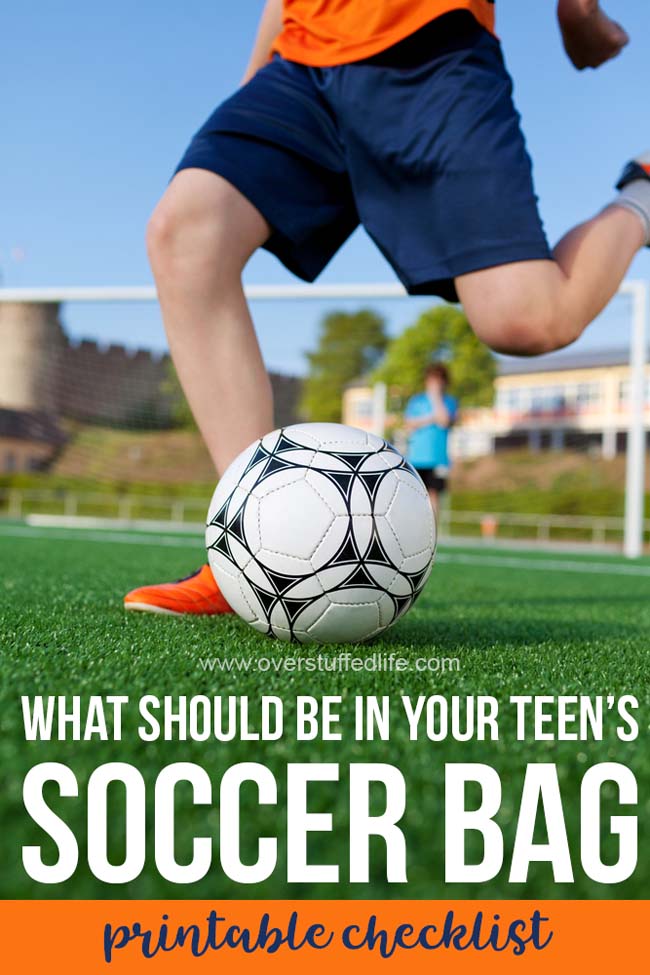 This post may contain affiliate links, for more information, please see my disclosure.