30 Unique Gifts for the Bookworm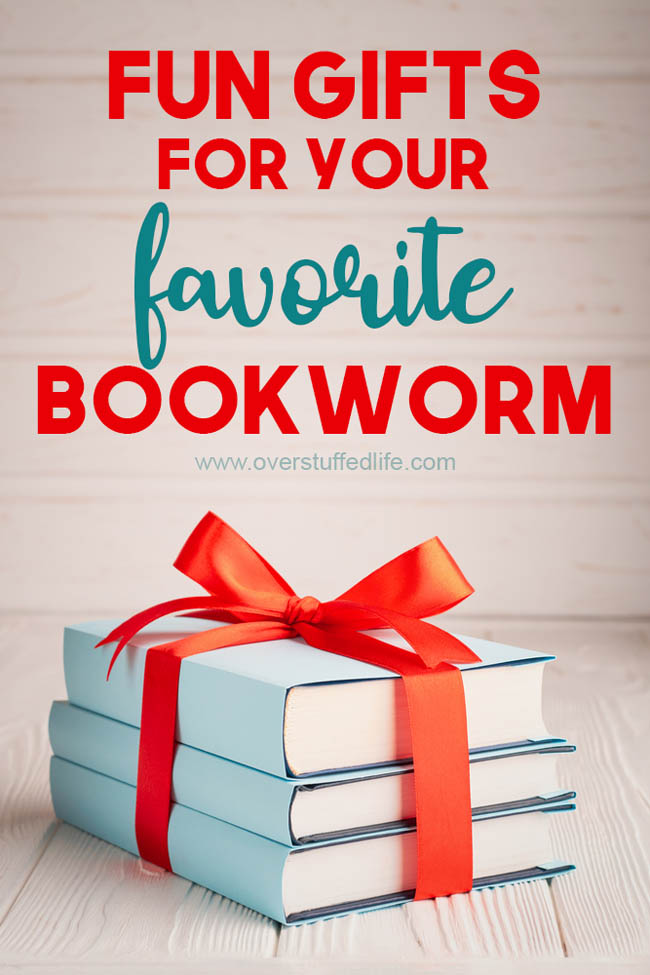 Do you have a book lover in your life? All readers are sure to love these fun and quirky book related gifts!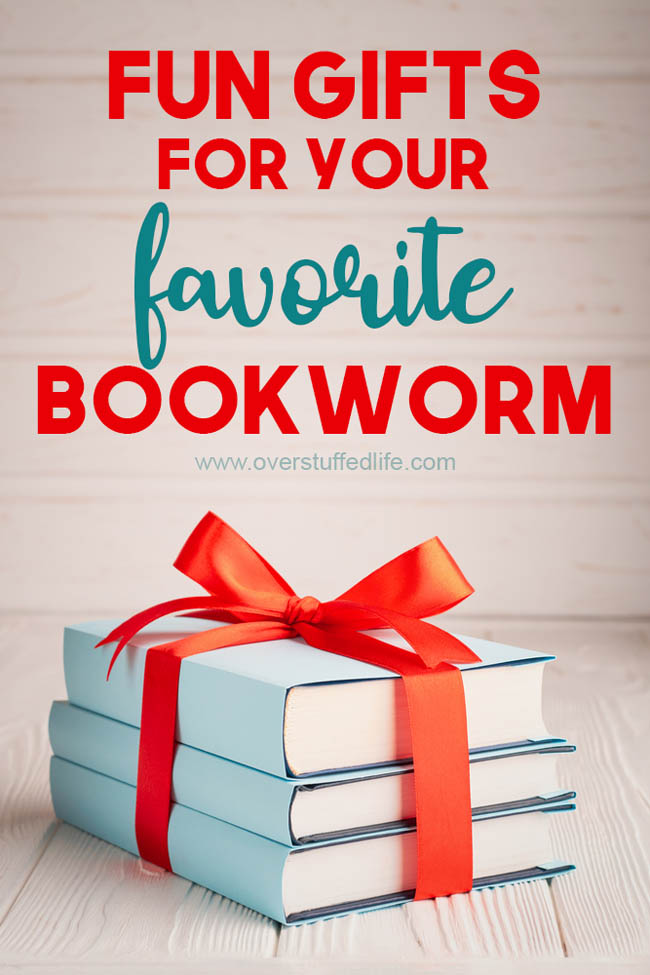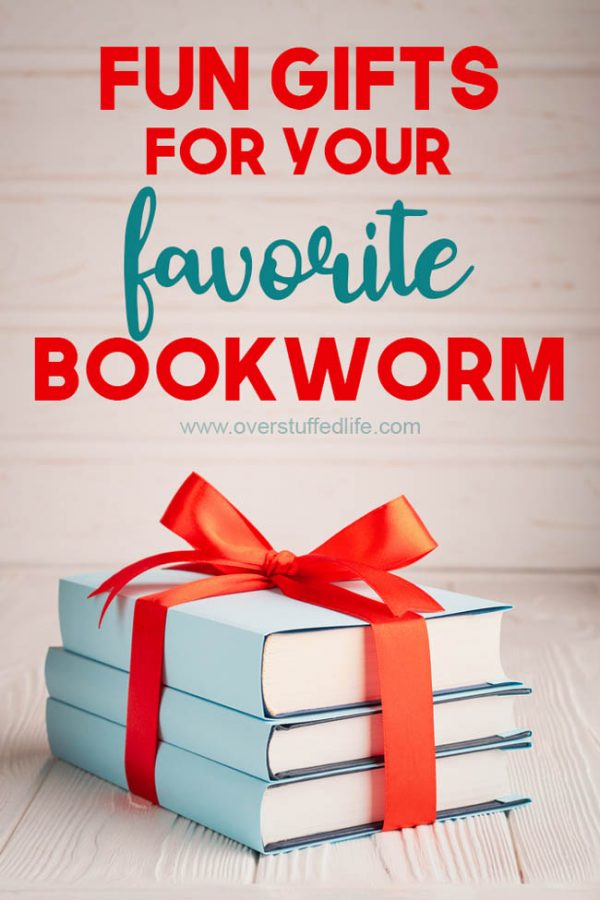 I love reading, and I fully admit to being a little obsessed with books and literature sometimes. That said, it's not my favorite thing when someone gives me a book as a gift. Maybe I've already read it, or it's not the kind of book I'm interested in.
Most bookworms prefer to choose their own books to read.
But that doesn't mean they wouldn't love a book related gift! I trolled my own wish list and my favorite all-purpose website to find the coolest and most unique book gifts. If you have an avid reader—a.k.a. "bookworm"—in your life, one of these gifts is sure to be perfect!
(affiliate links)
One of the greatest gifts you can give your favorite reader is a subscription to the Book of the Month Club. They will get to choose their own books every month, so you don't have to worry about picking wrong. You can pay for an annual subscription and it will keep them happy all year long!
Sign up for a BOTM subscription here: Book of the Month Club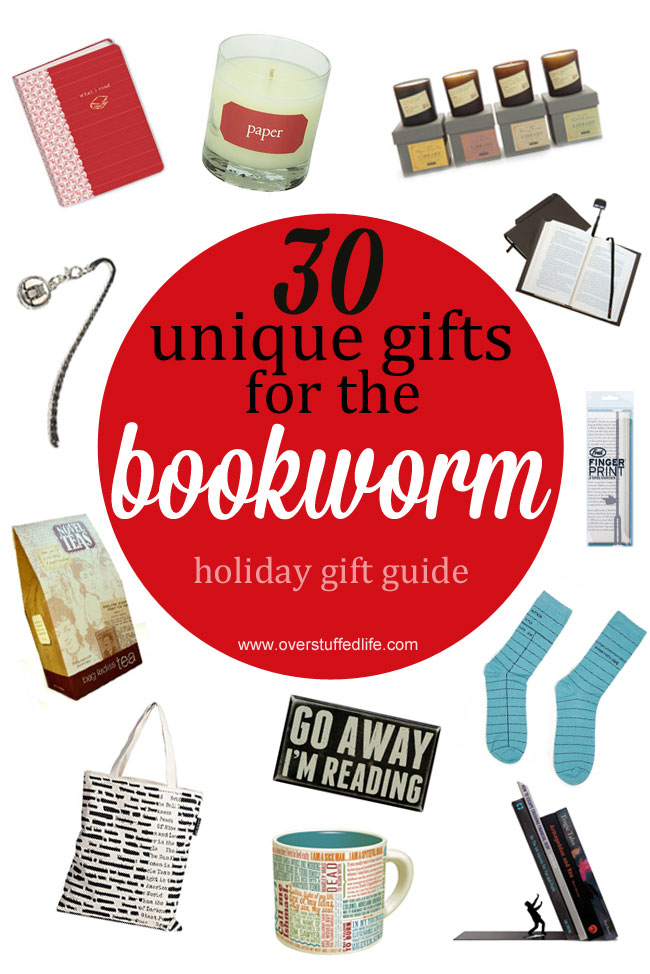 Make sure to check out our Ultimate Holiday Gift Guide—Find hundreds of gift ideas for EVERYONE on your list!
Gifts for the bookworm—under $10.00: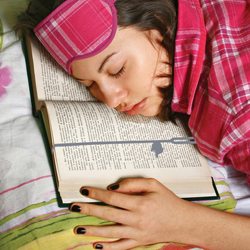 So many times I get too tired to finish the entire chapter, and then I'm annoyed the next time I open my book because I don't know exactly where I left off. But these fabulous elastic fingerprint bookmarks have an adorable hand pointing a finger right at the last sentence you read.
There isn't a single reader who wouldn't love this "handy" bookmark!
---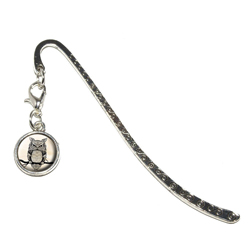 If the elastic hand bookmark isn't what you think your bookworm will love, maybe she will love this pretty metal owl bookmark.
I enjoy this type of bookmarker, it is stylish and functional all at the same time, and goodness knows I love pretty things!
---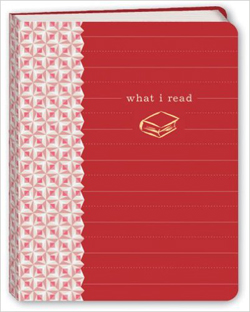 People who love reading also love to keep track of what they read. They take notes from the books they're reading, write down favorite quotes from literature, and keep lists of which books they would like to read next.
This cute little journal is small enough to throw in a purse so you can have it with you all the time. I know I am often jotting down titles that I hear people talking about or see somewhere while I am out and about, so it's nice to have a dedicated notebook for book related things.
---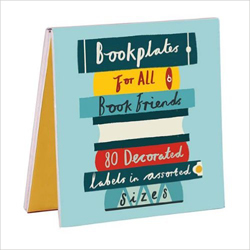 Did I mention I love my books? That means I love having them in my house and on my shelves. I'm happy to loan them out, but too many times I have loaned favorite books out only to never receive them back.
Book labels don't guarantee that you'll actually get your loaned books back, they do give you a better chance! Plus, these particular labels are really cute, and there are 80 of them in various designs.
---
Gifts for the bookworm—$10.00-$20.00: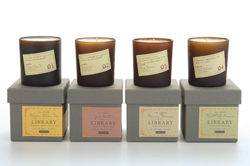 These are pretty neat. You can get Jane Austen, Edgar Allan Poe, Mark Twain, and Charles Dickens varieties. Each one smells just as you think it might. Jane Austen smells of gardenia and jasmine, while the Poe candle smells of cardamom, absinthe, and sandalwood.
---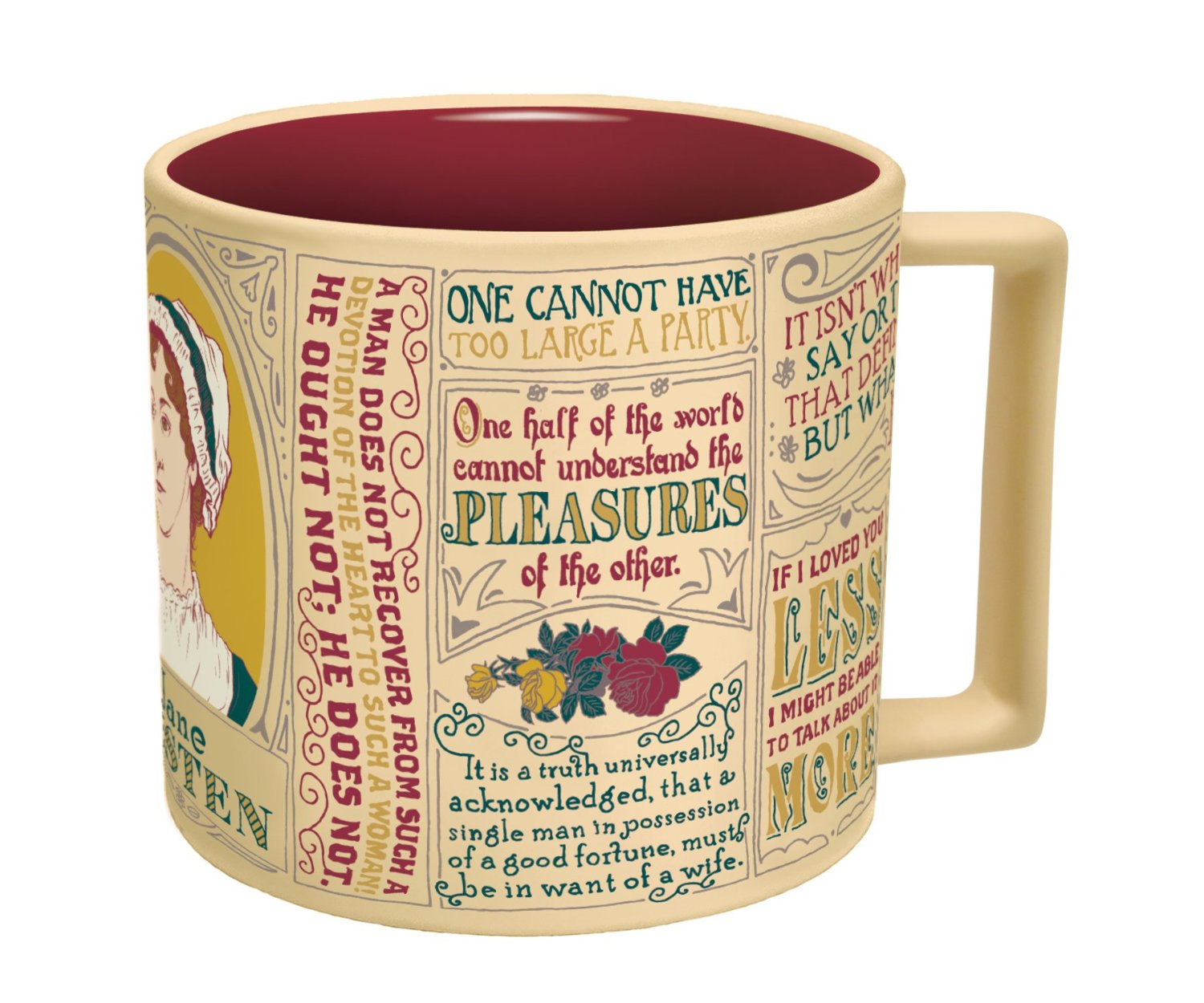 This mug is awesome! I do love me some Jane Austen, and it has many of the most memorable Austen quotes on it.
Drinking tea (because you can't drink anything else in a Jane Austen mug!) just got even more enjoyable for the Jane Austen lover!
---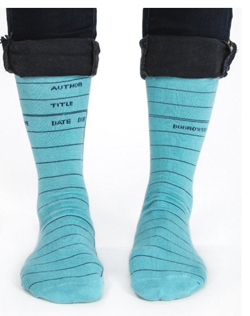 These fun socks will delight someone who loves books—particularly if they are a librarian or have a special affinity for libraries (and don't all bookworms love the library, too?)
The library socks come in several fun colors and two different sizes: small and large.
---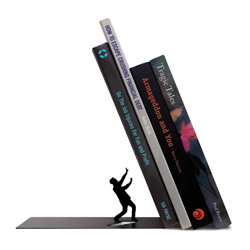 Here's another fun product. I love how whimsical these bookends are, and I would enjoy having them on my own bookshelves!
They'd be perfect for storing all those tragic tales your favorite bookworm owns!
---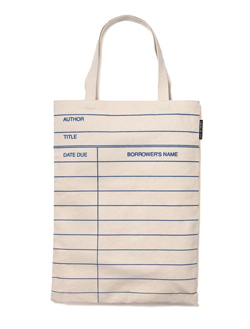 It's the book bag to match your new library card socks! There isn't a more perfect tote bag for dedicating to your library books.
The library lover will definitely appreciate this fun bag. If I didn't already have so many darn tote bags it would totally be on my own Christmas wish list!
Comes in 4 different colors: natural, yellow, grey, and blue.
---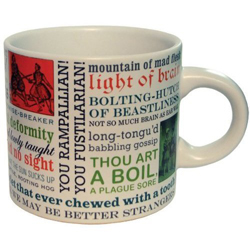 If Jane Austen isn't your bookworm's cup of tea, perhaps Shakespeare is instead. And this isn't just any Shakespearean mug, it's a mug that hurls insults at you while you're drinking your tea. What's not to love?
---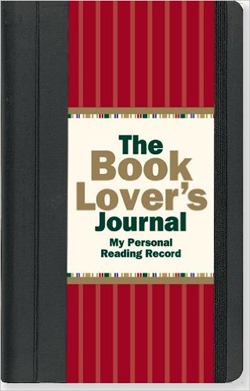 This book journal isn't just blank pages meant for recording your own literary thoughts and book lists. This one is a little more like a workbook, with sections for recording your thoughts about the books you have read, listing the books you want to read, and even checking off the great works of literature as you read them.
Click through to Amazon to see some of the workbook pages that are included. If you have a bookworm who loves to keep detailed records, this is the book journal for her!
---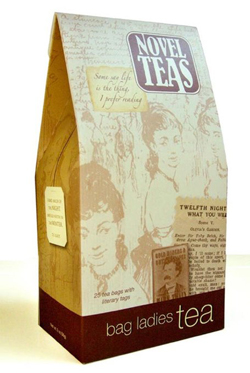 The bookworm who is also a (black) tea drinker will love these teas. I'm not a black tea drinker myself, and I searched high and low to see if this was available in an herbal tea set and was disappointed not to find one.
Each tea bag has a famous literary quote printed on it. Perfect for adding to your Jane Austen mug to get the full literature experience at tea time!
---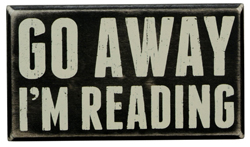 Yes. I totally want to hang this in my room. Or on my bedroom door. (7 inches by 4 inches.)
---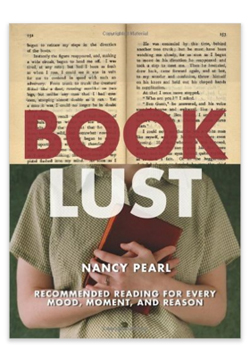 I know I said you shouldn't give books to your bookworm friends as gifts, but there do exist a few exceptions. This is one of them. Book Lust, and its companion book More Book Lust are truly excellent guides to help a person figure out what they want to read next.
Sometimes I'm not in the mood for the next title on my to-read list, but this book can tell me exactly which book I am in the mood for.
---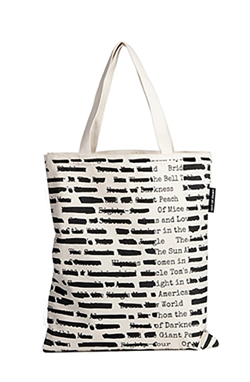 Here's another great tote bag, this time featuring the titles of books that have been historically banned. I love the design, with the parts of the titles that have been crossed out in ink.
Fill it up with some banned books that your bookworm has never read before, she'll love it! (Just make sure those books are actually on her to-read list by sneaking onto her Goodreads account!)
---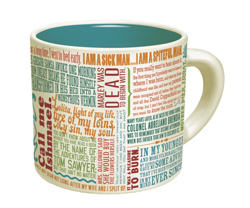 If it isn't Jane Austen or Shakespeare, this mug really will be the perfect one for your favorite book lover. It features the first lines of 24 different novels and it's fun to see if you can match the line to its book.
I couldn't do all of them, I have some more reading to do.
---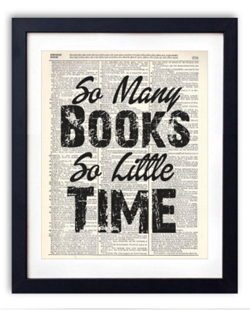 I love this. I want to hang it up in my library (except I don't actually have one, so the family room will just have to do).
Each print is handmade from a vintage dictionary page and will make a lovely decoration for anyone who loves books and reading.
---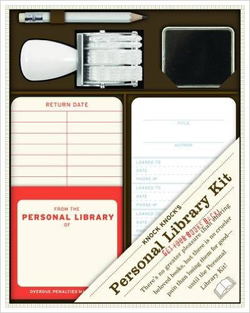 Even better than cute labels, if your book lover is worried about losing her books to well-meaning friends, this is the real solution. It includes everything she'll need to make her own library check-out system—right down to the due date stamp!
This might be a particularly fun gift for the book lover who is also a teacher.
---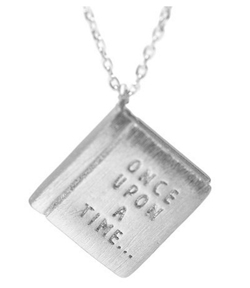 This is a simple but pretty necklace that any bookworm would be happy to wear.
It comes with a 16″ long chain and already packed in a gift box.
Bonus: If your bookworm loves the TV Series "Once Upon a Time" this is definitely the most perfect gift ever.
---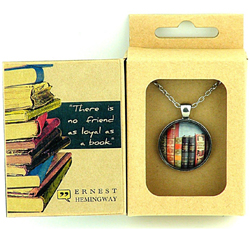 I love funky jewelry, and this cool pendant featuring vintage books is something I'd love to wear.
It comes in a gift box with an Ernest Hemingway quote on it: "There is no friend as loyal as a book."
Except you, of course, For buying your bookworm such a cool gift.
*Note* Looks like the box is no longer a part of this gift. 🙁
---
Gifts for the bookworm—$20.00 and over: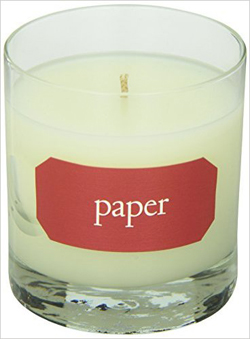 There is nothing like the smell of a new book, and this candle is created by a leading sensory expert to smell exactly like one! How cool is that?
Perfect for lighting when you are reading from your e-reader and are missing the smell of paper and old library books.
---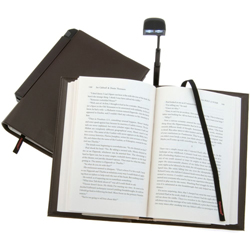 I'm a night time reader, and while my Kindle case has a nice reading light attached, I don't have anything really good for when I'm reading an analog book. I hate to have my lamp on, for fear of bothering my sleeping husband.
I love the idea of a bookcover with a book light—just like my Kindle cover! It's perfect!
---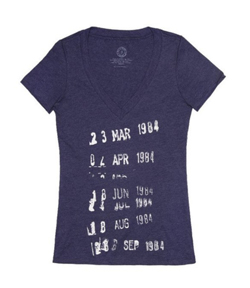 I totally want this for myself (hint, hint)! This is something I would happily wear.
It comes in a few different colors and styles (long sleeve, short sleeve, v-neck, crew neck), so there should be something for everyone.
My favorite is that a book is donated for every shirt that is purchased.
---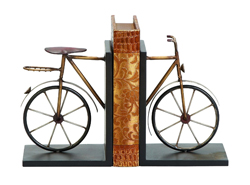 Perfect for the bookworm who also loves cycling. Or just loves really cool and stylish bookends. I can't say I'm a huge cyclist, but I would absolutely love to have these on my bookshelf!
---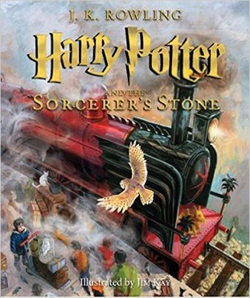 I know I said not to include books on this list, but I think this one might be different. Many book lovers are also Harry Potter lovers, right? So who wouldn't love a copy of the new illustrated edition?
I bought this for myself last month and I am thoroughly in love. I haven't even actually read it yet (the plan is to read to the kids, but we are in the middle of something else), but I have opened it to look at the gorgeous illustrations on a daily basis.
This one was the first edition released, and they are releasing one book a year until the series is finished. The following illustrated editions are now available:
Harry Potter and the Sorcerer's Stone
Harry Potter and the Chamber of Secrets
Harry Potter and the Prisoner of Azkaban
Harry Potter and the Goblet of Fire
---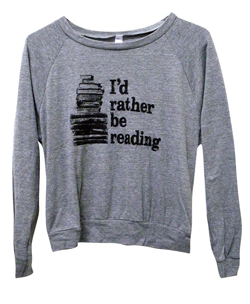 The sentiment is true for every bookworm on the planet, plus the shirt looks pretty darn comfy if you ask me.
It's the perfect shirt for getting cozy and, well, reading!
---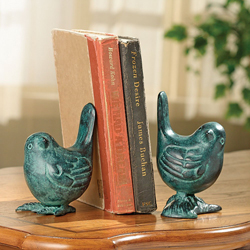 There are just so many pretty bookends out there. I really liked the look of these iron birds with the gorgeous patina they have.
They are heavy and will keep your books in line while adding a touch of loveliness to your bookshelf decor.
---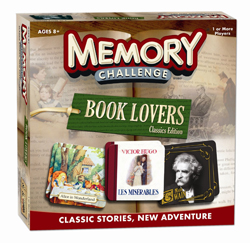 It's just the classic memory game, but it features all a literature lover's favorite tomes–49 books in all. The cards feature things like book covers, character and author illustrations, and favorite quotes.
Playing this with children proves educational, too!
---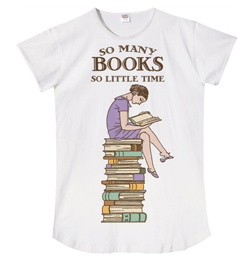 What bookworm doesn't have a huge pile of books sitting on her nightstand? This fun nightshirt will be a perfect match for that pile. It matches the pile of books on MY nightstand, anyway!
---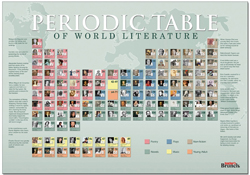 The large (24×40) laminated poster features the literary works and authors that everyone should know. They're grouped by genre and style and given their own abbreviations.
I'll take this over the periodic table of the elements, any day!
Phewsh! That's a whole lot of awesome book gifts right there. Hopefully you've found something your own book loving loved one will love!
Happy shopping!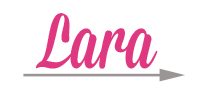 This post may contain affiliate links, for more information, please see my disclosure.