Unique Twists on Traditional Gifts for Dad
Looking for a great gift for the dad who already has everything? Try one of these ideas for a unique take on traditional father's day gifts.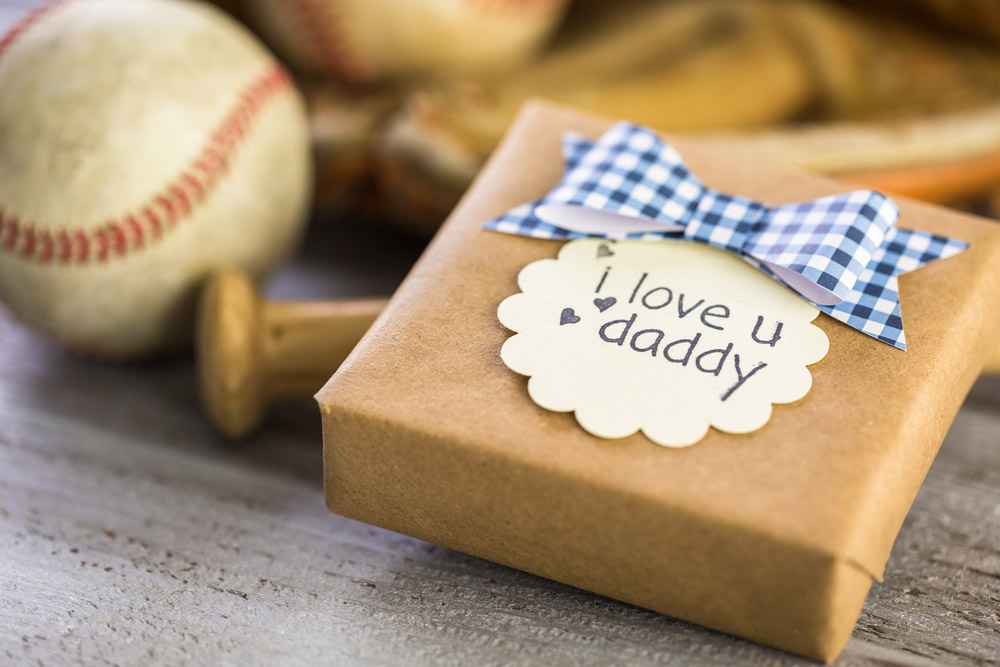 Father's Day is coming up and we all know that dads are notoriously difficult to buy for. Ask any dad what they would like for Father's Day, and the likely answer will be "Anything is fine." Or worse, "I don't know."
Well, going to the store and trying to purchase an I don't know anything is fine is pretty difficult. So we all default to the same things year after year: ties, grilling accessories, favorite foods, camping gear. And then, pretty soon, Dad has all of that stuff and you're totally stuck for gift ideas.
I thought I'd give you a few new ideas for Father's Day gifts that are just a little twist on the traditional dad gifts.
Don't forget to grab some free printable Father's Day Gift Tags to make your gift even better!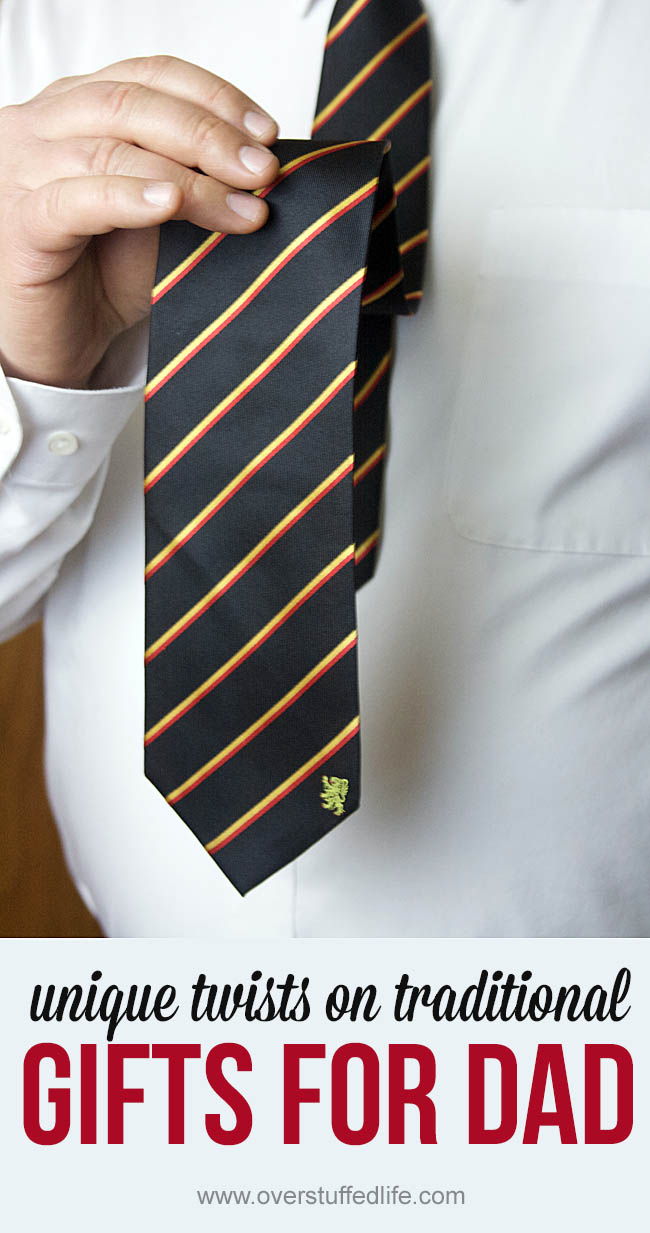 Father's Day Gift Ideas
(affiliate links)
Ties
Ties are always a go to gift for dads—at least, I always find myself buying them for my husband and my dad. It's fun to pick out something pretty that they might like, but what if you picked out a meaningful tie instead? My husband loves music themed ties since he's a music professor, for instance. If you know your guy will wear a fun tie that reflects part of his personality or his interests, go for it.
I recently found a tie company called Statesman Ties. They sell ties based on the flags of different countries and states, and they are really classy—something any dad would feel comfortable wearing to the office. If your guy has a particular connection to a state or a country, these ties would make a great gift!
Since many of my readers are LDS, I know you will love this idea! Your husbands and fathers probably served missions somewhere in the world and would love a meaningful tie to remind them of the country or state they served in.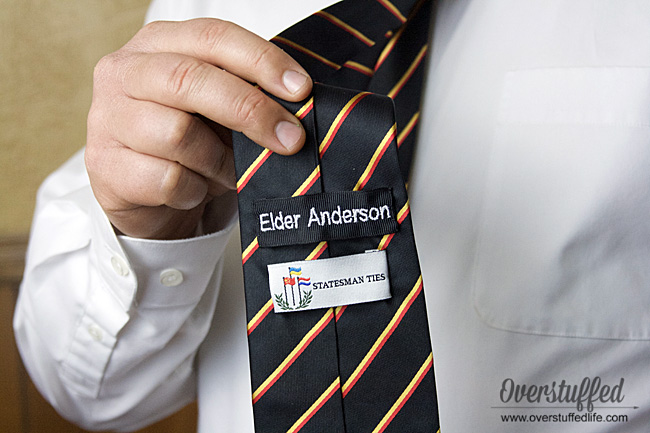 Statesman Ties was kind enough to send me a tie to sample, and it is well made. My husband served in Romania, but since that tie hasn't been added yet (they are adding new ones all the time), I decided to get Belgium which we gifted to a good friend. We even had his missionary title put on the tag, which is another cool way to personalize your tie.
2023 edit: Romania is added now! I might have to order another one!
If you decide on a Statesman Tie, enter OVERSTUFFEDTIES at checkout for 15% off your order.
Purchase yours here: Statesman Ties
Smoker
There comes a point where dads who like to grill have all the grilling stuff that exists. And you can only have so many bags of bamboo skewers on hand.
But not every dad has a smoker. I wouldn't have even thought of it, actually!
This smoker is a best seller and I bet your dad will love it! Or you can check out the entire selection of smokers on Amazon here: Smokers on Amazon
Hammock
Camping dads are just like grilling dads—they've already got all the camping things. But he might not have a hammock!
Not only are hammocks a fun addition to your campsite, they can also be used in your backyard. Dad can spend time outside reading or hanging out with the kids.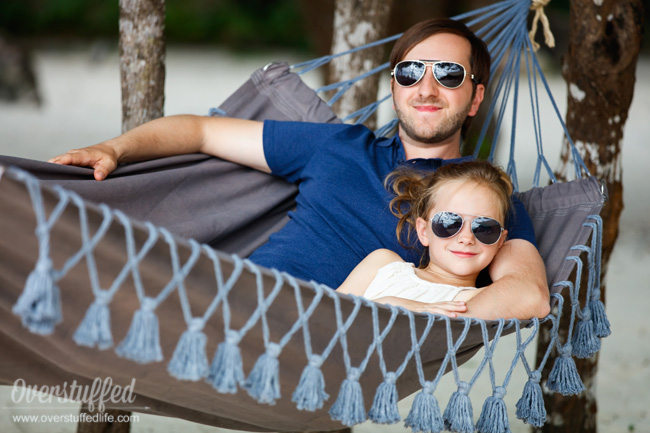 Because we don't have two trees close enough together in our yard for hanging a hammock, I would choose one that comes with a stand, like this one or this one. Or, you can check out all the hammock choices here: Hammocks on Amazon
Picnic
One of our go-to gifts for my husband always somehow includes his favorite foods—we either make a nice dinner or gift him with a box of his favorite treats. Instead, I think it would be lots of fun for the whole family to make him feel even more special by going on a Father's Day picnic where you serve him his favorite foods.
You could pack it all up in a new cooler, and if you're going to make cookies, these ones are to die for!
A family vacation
Okay, so this might be a gift for everyone disguised as a gift for dad, but I'm fairly confident he'll still love it. Because dads love spending time with their families, and going someplace fun with their kids is a perfect gift!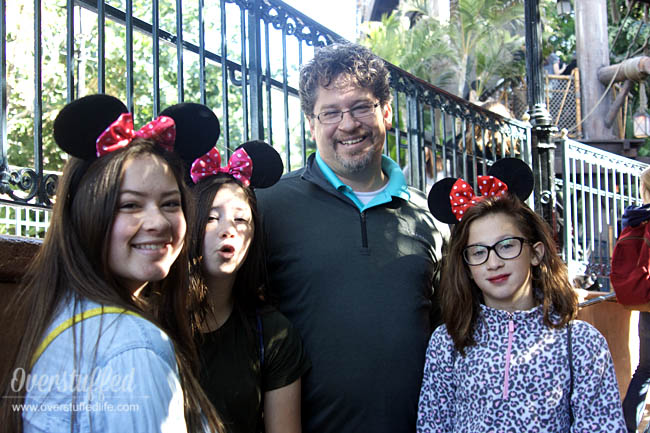 My husband and our three daughters at Disney
I loved watching my guy have a great time with our kids at Disneyland. I love watching him with the kids whenever we go on any sort of vacation—he treasures that time and he does all he can to make it awesome for them. And he has a blast in the process.
Even if you can't do Disneyland, there are plenty of local places that I'm sure your fathers and husbands would love! But if you do want to do Disneyland or Universal Studios, you should book with Get Away Today. They've always got great deals going on so you can always save—plus you can save even more by entering STUFFED10 at checkout. You'll get an extra $10 off any Southern California package.
Book your Father's Day Vacation here: Get Away Today
Do you have any other great ideas for Father's Day Gifts? I'd love to hear them! Leave a note in the comments.
Happy Shopping for Dad!
This post may contain affiliate links, for more information, please see my disclosure.