31 Days to a Happier Home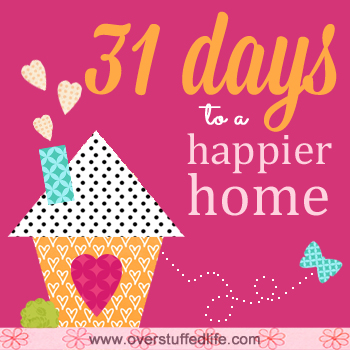 I've been thinking an awful lot lately about how I can make my home happier. Not that it's necessarily unhappy, it's just that it could be happier. Little things like idleness (ahem, electronics), snapping at each other, disobedience, and not enough time spent together as a family make us all a little grumpy.
And you know what they say:
"If Mama ain't happy, ain't nobody happy!"
They also say:
"Happy wife, happy life!"
And, in all seriousness, I believe that the most important thing that they say is:
"The mother sets the tone of the home."
I've been thinking a lot lately about the fact that it's up to me to make sure my home is happier. I mean, I can easily blame the kids or my husband or the clutter or my lack of time or PMS or the kids' busy schedules or a million other things. But when it comes right down to it, if I want it all to change, the change begins with me. The mom.
Last year, I did my first 31 day series on the blog (31 Days to Less Clutter and More Peace) and it changed my life. I have a new appreciation for the ways that clutter makes us unhappy. I also know that getting rid of clutter is one of the more freeing things a person can do. The time and energy spent managing all of our stuff is simply not worth it. Before school started, I finally got around to doing the biggest decluttering job I had on the list—one I wasn't able to get to last October. You guys, I finally decluttered my craft and scrapbooking supplies. It was hard, but it felt so good! And my office has actually, finally, stayed clean. I am more productive in here now. That alone is worth the loss of beloved patterned paper and embellishments.
So, I am going to do another 31 day series this month. This time I am going to study in depth the ways that I can make my home be happier. Each day I will focus on something that I as the mother can do to up the happiness quotient over here. I will link each day's thoughts and experiences on this page.
I hope that you'll follow along and join me in the challenge to make your home a little bit happier, too! By the end of the month I want you (and me!) to be able to say that you have a happier home, happier kids, a happier husband, and a happier YOU!
Day 1: Introduction (you are here!)
Day 2: Use a Family Calendar
Day 3: Say YES to Your Children More Often
Day 4: Find a Chore System That Works
Day 5: Date Your Husband, Even if You Don't Have Time
Day 6: The Importance of Family Traditions
Day 7: How Much Sleep Does Your Family Really Need?
Day 8: Why You Definitely Need a Budget
Day 9: Read Aloud to Your Children
Day 10: Have Better Conversations With Your Kids
Day 11: Make the Most Out of Family Scripture Study
Day 12: Make Sure You Keep Your Mom Account Full
Day 13: Celebrate Your Kid's Birthday Right
Day 14: Serve Your Husband the Way He Wants to be Served
Day 15: Tell Your Children You Love Them
Day 16: Why You Should Give Your Kids Experiences Instead of Stuff
Day 17: How to be the Best Mom for YOUR Kids
Day 18: Why Balance Doesn't Exist
Day 19: Teach Your Kids Gratitude
Day 20: Teach Your Kids to Use Technology Appropriately
Day 21: Decorating Your Home With a Purpose
Day 22: How to Have Effective Family Council Meetings
Day 23: Declutter!
Day 24: The Golden Rule for Moms
Day 25: Teach Your Children to Pray
Day 26: Be There for Your Kids
Day 27: Help Your Children be Best Friends
Day 28: Be Your Kids' Pen-Pal
Day 29: Stop Having Crazy Mornings!
Day 30: Music Can Change Your Whole Day Around
Day 31: An Accounting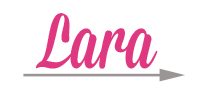 This post may contain affiliate links, for more information, please see my disclosure.